AVESTA'S CORE VALUE AWARDS
Please join us in recognizing and celebrating the wonderful work of our 2016 Core Value Award winners!
Humanity
Patty Carson, Intake Specialist
Patty Carson joined Avesta in 2013 as a Property Manager, and has since transitioned to her current position as Intake Specialist. There's a common customer service expression that says with each interaction, "you have the ability to leave someone better, worse, or exactly the same as you found them." Everyone leaves meetings with Patty feeling better, which is more remarkable given that we are unable to house more than 90% of the people who visit us. One nominator noted she's literally been a shoulder to cry on for people she has only known for 5 minutes. Just last week, she was overheard informing an applicant that a previously open unit was no longer available – she delivered the message with such compassion, dignity, and respect — but more importantly, with hope and encouragement, that although the person certainly felt sad, they also left feeling optimistic. One nominator summed it up quite nicely – "her heart is so big it is a mystery how it fits in her chest." For her unwavering commitment to our core value – Humanity: We care about people – Patty Carson was named a Core Value Award recipient for 2016.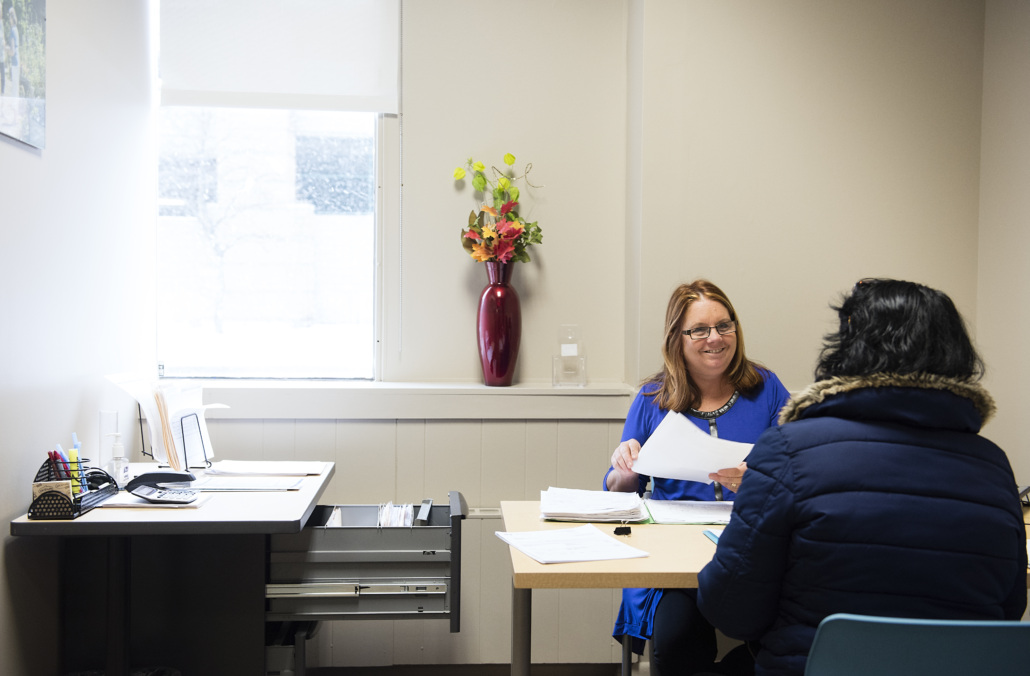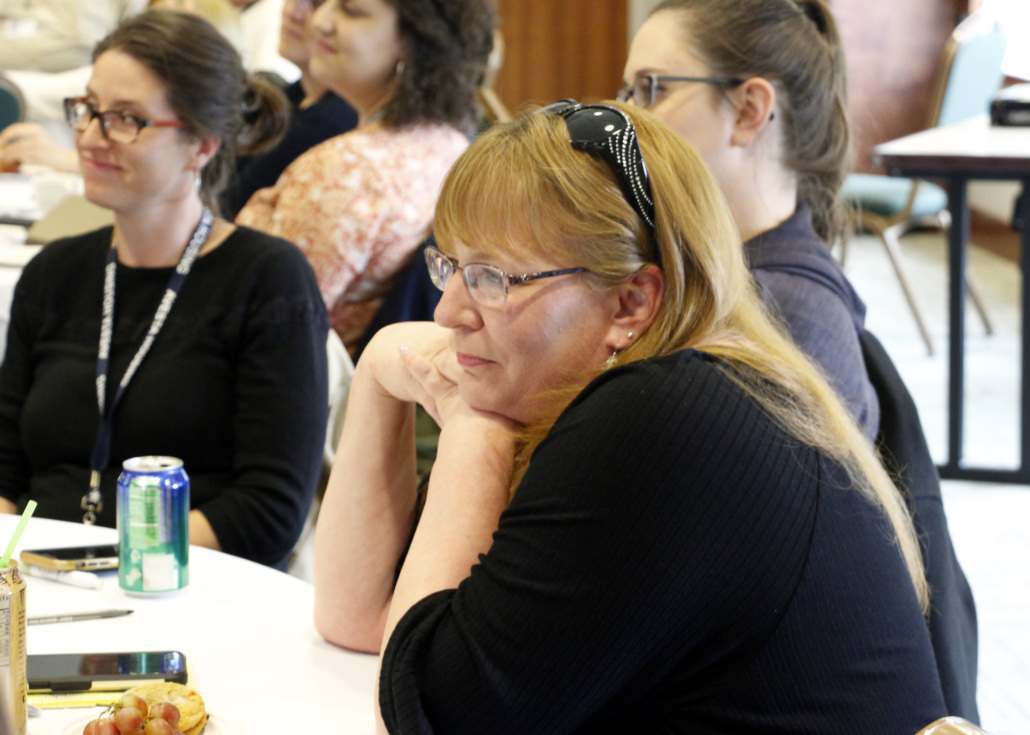 Stewardship
Michele Reitan, Seventy-Five State Street HR Specialist
Michele Reitan joined Avesta in 2010 as a member of the Finance team. By her nominators, she was described as "consistent and thorough in her work," "steps up whenever needed," and "has taken on special roles and has demonstrated her special utility" with "enthusiasm and dedication." She is organized, highly-detailed, motivated by challenge and opportunity, and will chase an error down until that error is exhausted, and can run and hide no more. Michele loves Avesta, loves her job, and loves her colleagues across the Agency. As she embarks on her latest transition, to remain permanently at Seventy-Five State Street, there is no doubt that her focus on stewardship will be impactful, recognized, and greatly appreciated. For her unwavering commitment to our core value – Stewardship: We manage our resources responsibly, efficiently and sustainably – Michele Reitan was named a 2016 Core Value Award recipient.
Relationships
Angela Deraspe, Inn at Village Square Business Office Manager
Angela Deraspe joined Avesta in 2013 as a member of the team at Inn at Village Square, and was nominated several times across two core values – relationships and humanity, both for very good reasons. She ably bridges the divide between the demands of a unique position – a position which requires attention to detail and remaining focused and organized, while simultaneously and instantaneously needing compassion and patience. Most of the time at the Inn, "just closing the door" to get some work done is not an option. Angela's nominators were clear on one item – that she cares about all of the residents and families, and that she goes above and beyond to make each of them feel special and well cared for. As an example, she's been spotted bringing residents a snack while assisting with their finances. Just watch her – one nominator said – she cares so much about residents, co-workers, and families. For her unwavering commitment to our core value – Relationships: We seek meaningful interaction and effective collaboration – Angela Deraspe was named a 2016 Core Value Award recipient.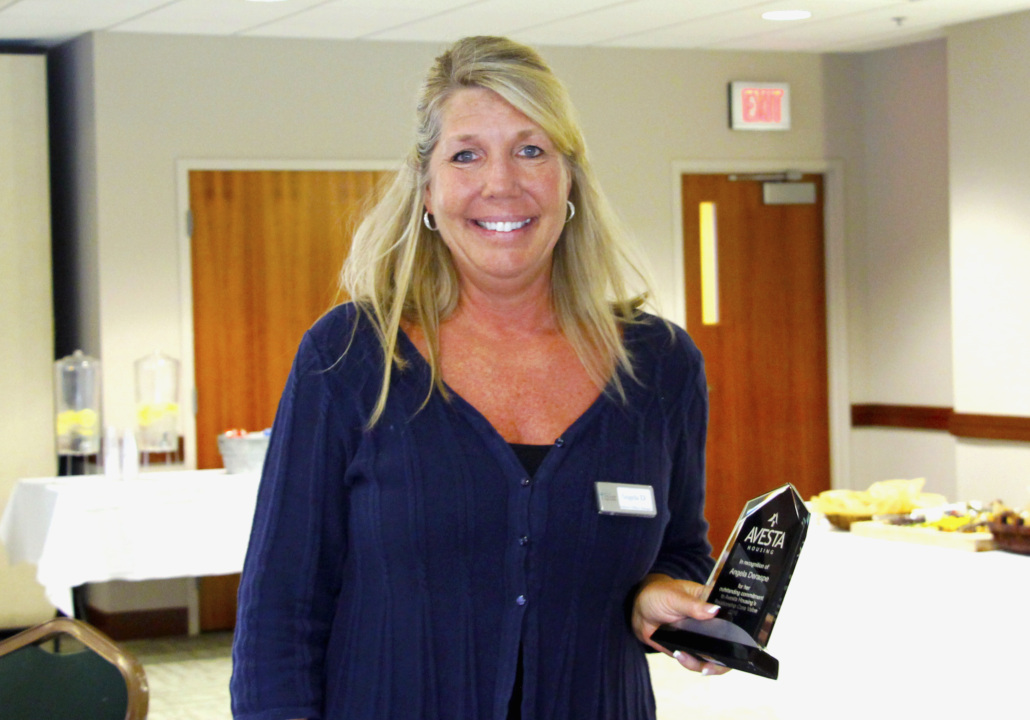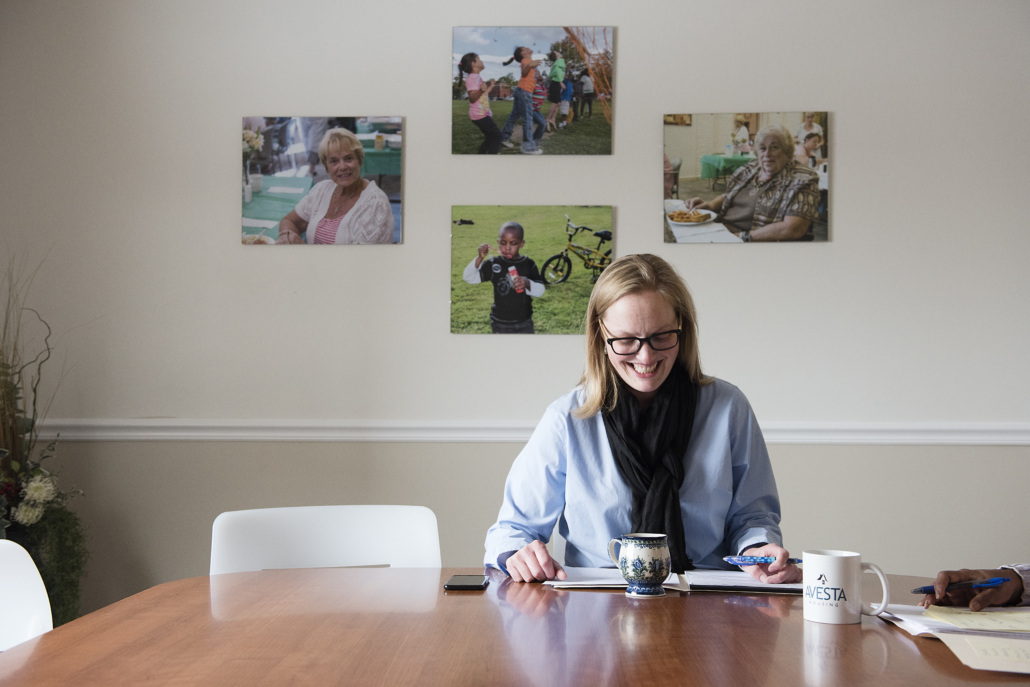 Quality
Sara Olson, Development & Communications Manager
Sara Olson joined Avesta in 2015 as the second employee of a relatively new, and then enhanced position. As a bold opening, one nominator simply stated that "she's a hugely positive asset." If you have ever worked with her, which most Avesta staff have, you understand a few things about her: her enthusiasm is contagious, she strives for her work – and your work – to be the best it can be, she's approachable, she has very thoughtful opinions – which she's willing to share, and she almost always says yes to any request. She has a keen ability to get to the heart of a matter, while understanding and acknowledging that there are often many sides to a story. She wants to provide and see nothing less than high quality work for our Agency. For her unwavering commitment to our core value – Quality: We pursue excellence in all our work – Sara Olson was named a 2016 Core Value Award recipient.