Finding a home can be challenging… we're here to help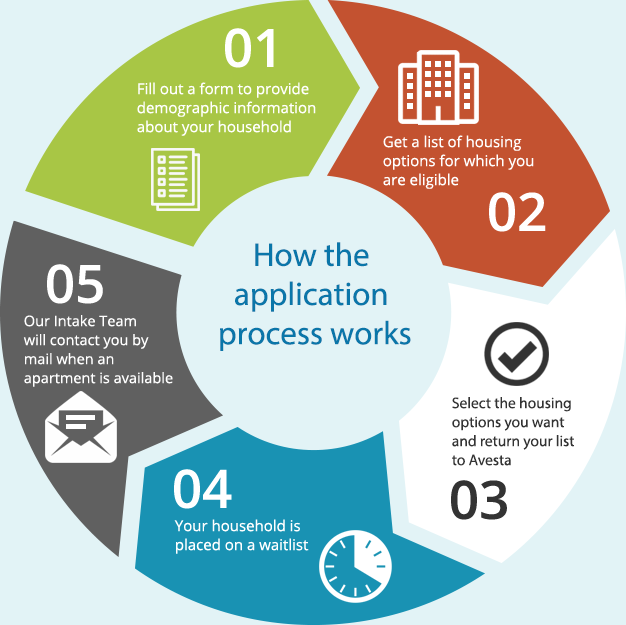 How to apply for an apartment:
01 Start here: Eligibility Questionnaire (print and submit)
02 Review your apartment options
03 Select your apartment preferences
04 Wait list
Contact Avesta if you have changes in: contact information, income, or voucher status. We are unable to give you updates on your place on the wait list.
05 We'll contact you as soon as an apartment is ready for you
---
We're here to help you:
CALL US
207-553-7777
1-800-339-6516 (voice/TTY)
APPOINTMENTS ARE AVAILABLE BY REQUEST:
If you require assistance in filling out your application, please call 207-553-7777 to schedule an appointment.