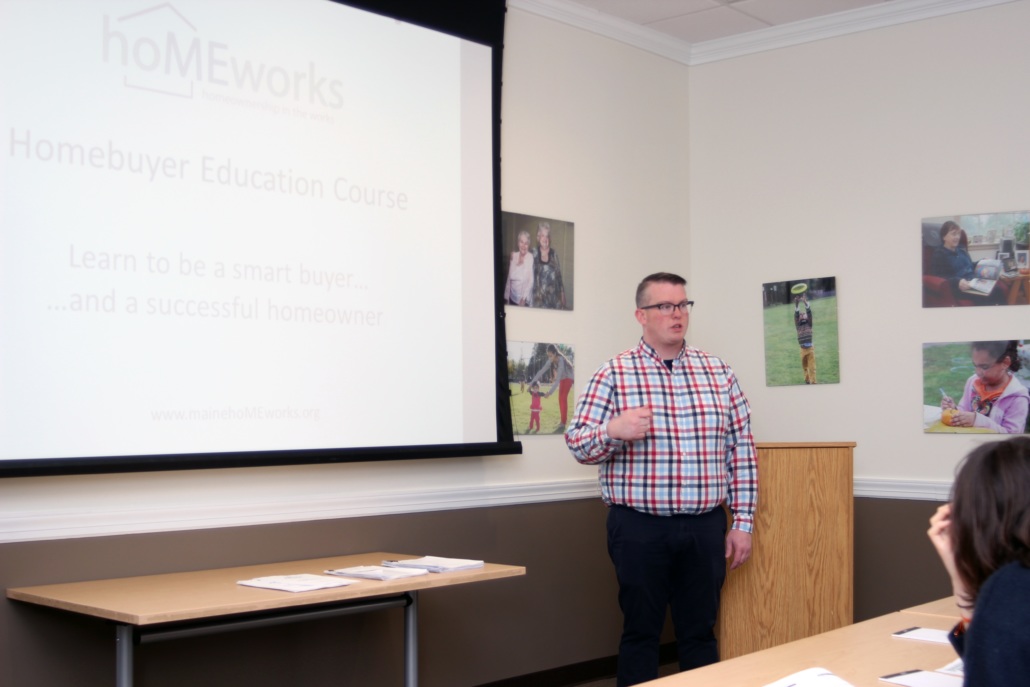 Let us help you become a savvy home buyer!
About the Class
Our Home Buyer Education Course is a 8-hour class taught by certified housing counselors and industry professionals with expertise in their fields. It is hoMEworks approved, and meets the requirements for you to receive the $3,500 MaineHousing Advantage grant to apply toward your down payment and closing costs.
The course will teach you:
The home buying process
Money management
Qualifying and obtaining a mortgage loan
Lender's view: Determining creditworthiness and affordability
What to expect at closing
Life as a homeowner
If you require an interpreter, please contact our team at least 7 days in advance and arrangements can be made.
Any requests received less than 7 days in advance cannot be guaranteed.
Please note that due to the nature of the material being discussed, a professional interpreter is required.
Please be advised that we are unable to offer refunds for online registrations.
We respectfully request that you do not bring children or infants to class.
The Home Buyer Education Class at Avesta Housing is a MUST for first time homebuyers. Before attending the class, home buying felt like a daunting and confusing process. By the end of the class, we felt well informed and confident that we could successfully buy a home. We took the class in November, found our home in March, and closed in May!
Thank you for such an informative course. We learned a lot and it made us feel more confident going into the next phase of home ownership! I will recommend to all my friends who are buying in Maine to take it as early as they can in the process!
I loved the Avesta Home Buyer Education class—it was thorough without being too overwhelming. I have felt confident in meeting with realtors and lenders since taking the class and found that what I learned in class is applicable, accurate, and up-to-date. I would highly recommend the class to any first time homebuyers who may not know where to start the process of buying a home.
Have questions? Contact our HomeOwnership Center for support
Please only use this form to submit questions you may have for our team. To register for classes, please click on your preferred class from the list to the left.