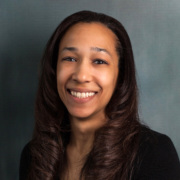 Rebecca Hatfield
Director of Real Estate Development
Rebecca Hatfield joined Avesta Housing in 2015 as an Assets and Acquisitions Officer before being promoted to Director of Real Estate Development in 2017. Rebecca is responsible for managing the real estate development team and directing activity related to development and acquisitions of properties. Prior to Avesta, Rebecca was a Senior Vice President at Citigroup working in various roles within the commercial and corporate bank. She has over a decade of experience in finance with a focus on deal structuring, underwriting, credit risk analysis, and portfolio management. Additionally, she has extensive experience completing real estate transactions. Rebecca's previous employment also includes five years as a software and network management engineer, serving as Project Manager and Lead Developer.
Rebecca earned a BS in Computer and Information Science from University of Maryland and an MBA from University of California Los Angeles, Anderson School of Management. She is a Certified Compliance Professional (C3P) for Low Income Housing Tax Credits. She serves on the Board of the Maine Council on Aging and is a member of The Genesis Fund Loan Committee.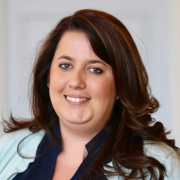 Alyssa Dean-Littlefield
Director of Asset Management
Alyssa Dean-Littlefield joined Avesta in 2017 as the Director of Asset Management. She is responsible for managing the long-term strategic plans for the stabilized affordable housing portfolio. She previously worked at Northern New England Housing Investment Fund, a tax credit syndicator, as Senior Asset Manager. Her focus was on regulatory compliance, accounting oversight of individual partnerships, and technical assistance for property management partners.
Alyssa has a Bachelor's degree in Business Accounting and Political Science as well as an MBA from the University of Maine. Alyssa is a 2017 Fellow of the New Leader's Council (NLC) and a current board member of NLC and co-chair of the curriculum committee.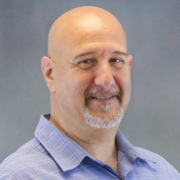 Todd Rothstein, CPHC
Director of Construction Services
Todd Rothstein started at Avesta Housing in 2013 as the Director of Construction Services. He is responsible for managing the construction design standards and processes for new and major-rehabilitation projects. He plays a major role in most pre-construction design and construction planning of new projects and works with the real estate development staff as an owner's representative during select construction projects. Todd also works with our Property Management division staff to improve energy efficiencies, purchasing and contract mechanisms, contractor warranty work, and the overall physical integrity of our properties.
Prior to joining Avesta, Todd worked for a construction management company as Project Manager and Business Development Manager. Todd also worked for a commercial millwork manufacturing company, managing all facets of design, store layout, installation and business development activities, and he worked as a Divisional Sales Manager for a national design and display manufacturer.
Todd earned a B.S. in Education from S.U.N.Y. Cortland and ROTC Certificate at Norwich University Military Academy in Northfield, VT. Todd is a Certified Passive House Consultant, and has completed OSHA training and Lead Smart Renovator training He is a former board member of the Maine Association of Building Contractors. He is a part-time adjunct faculty member at Southern Maine Community College, teaching a portion of the Facilities Management Certification training. Todd is also a member of Efficiency Maine's Low-Income Advisory Group.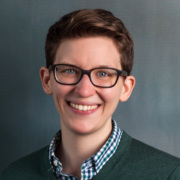 Catherine Elliott
Development Officer
Catherine Elliott came to Avesta Housing in 2016 as a Development Associate. In this role, Catherine quickly learned about the many complexities of multifamily rental housing and was promoted to a Development Officer in 2017. Catherine now manages the renovation and development of multifamily rental housing and has worked on several projects in the Greater Portland area.
Catherine has over a decade of experience working with people with low incomes, serving special populations that include veterans, people with disabilities, Native Americans, New Americans, and survivors of violence. Her work has addressed a variety of issues, including housing stability, lead poisoning, domestic violence, literacy, and financial stability.
Catherine earned a Bachelor of Arts in Politics and in Studio Art from Bates College.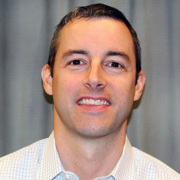 Patrick Hess
Development Officer
Patrick Hess started at Avesta Housing in 2017. Prior to Avesta, Patrick worked in a range of real estate, community, and economic development capacities for the City of New York, most recently as Chief of Staff for Development at the New York City Department of Housing Preservation and Development. He also worked on the construction of affordable housing with Habitat for Humanity – New York City as an AmeriCorps volunteer and site supervisor. Patrick earned a Bachelor of Arts in History from Boston College and a Masters of Urban Planning from New York University, Wagner Graduate School of Public Service. He is a certified planner with the American Institute of Certified Planners (AICP).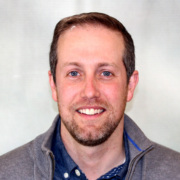 Tyler Norod
Development Officer
Tyler Norod joined Avesta Housing in 2017 as a Development Officer. Prior to Avesta, Tyler was the Housing Planner for the City of Portland, where he demonstrated considerable insight into government regulations and public funding requirements. Tyler also served as a Senior Project Manager at the Boston Redevelopment Authority. While there, he managed the public review process and community benefit negotiations for several million square feet of development, including transitional housing for homeless veterans; housing for low-income seniors; and community-driven, mixed-income residential developments.
Tyler is a Master of Arts candidate in Urban and Environmental Planning and Policy at Tufts University, and has a Bachelor of Arts in Political Science from St. Mary's College of Maryland.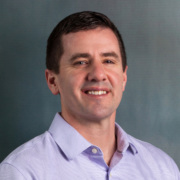 Greg Payne
Development Officer
Greg Payne joined Avesta Housing in 2007 as a Development Officer. In addition to his responsibilities for managing all aspects of multifamily rental projects from concept to completion, Greg serves as Director of the Maine Affordable Housing Coalition, a diverse association of more than 125 private and public sector organizations committed to ensuring that all Mainers are adequately and affordably housed.
Greg has nearly two decades of experience in issues related to housing and homelessness, including work at the Atlanta Task Force for the Homeless and the Massachusetts Coalition for the Homeless.  Following his graduation from law school, he worked in Boston for five years as a real estate attorney specializing in affordable housing.
Greg earned a B.A. in Economics from the College of the Holy Cross in Worcester, Massachusetts and a J.D. from Northeastern University School of Law in Boston. He is the Chair of the Board of Directors of the National Low Income Housing Coalition and serves on the Board of Directors of the Genesis Community Loan Fund.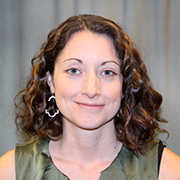 Jackie Wiegleb
Acquisitions Officer
Jackie Wiegleb joined Avesta Housing in 2017. As Acquisitions Officer, Jackie is responsible for acquiring existing multifamily properties in Maine and New Hampshire to add to the Avesta portfolio. In concurrence with Avesta's mission, Jackie strives to preserve affordable housing, whether it be associated with a federal program or exist as Naturally Occurring Affordable Housing (NOAH). Prior to joining the Avesta team, Jackie worked as a Development Associate for a national affordable housing developer focused on acquiring and rehabilitating existing properties throughout the country. Jackie also served as an Acquisitions Analyst for Northern New England Housing Investment Fund (NNEHIF), a local tax credit syndicator.
Jackie is a C3P Certified Credit Compliance Professional.