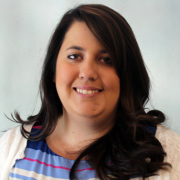 Alyssa Dean-Littlefield
Director of Asset Management
Alyssa Dean-Littlefield joined Avesta in 2017 as the Director of Asset Management. She is responsible for managing the long-term strategic plans for the stabilized affordable housing portfolio. She previously worked at Northern New England Housing Investment Fund, a tax credit syndicator, as Senior Asset Manager. Her focus was on regulatory compliance, accounting oversight of individual partnerships, and technical assistance for property management partners.
Alyssa has a Bachelor's degree in Business Accounting and Political Science as well as an MBA from the University of Maine. Alyssa is a 2017 Fellow of the New Leader's Council (NLC) and a current board member of NLC and co-chair of the curriculum committee.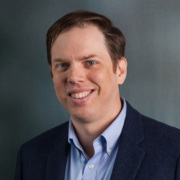 Travis Heynen
Director of Housing & Services
Travis Heynen joined Avesta Housing in 2011 as a Property Manager after previously managing a statewide housing voucher program for people living with mental illness. Travis was promoted in 2014 to Regional Property Manager and again in 2017 to Director of Housing & Services. In addition to co-leading departmentwide initiatives and overseeing a specific portfolio of properties, Travis is responsible for resident needs analysis and program development, resident satisfaction, the use of data by the property management teams and the development of new tools and resources for the company.
Travis holds a number of industry certifications and is an IREM CPM candidate. Travis received his Masters in Public Policy and Nonprofit Management with a focus in Performance Management from the Muskie School of Public Service at the University of Southern Maine and his Bachelors of Arts from SUNY Plattsburgh.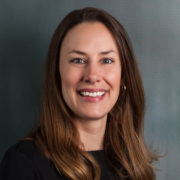 Hollie Sprague
Director of Property Operations
Hollie Sprague joined Avesta Housing in 2007 after working for a community action agency for low-income families in Southern Maine. Hollie's experience with Avesta ranges from resident service coordination to site management of affordable housing properties to regional management, and she currently serves as Director of Property Operations. Her primary responsibilities include overseeing the functions of staff training, capital improvements, intake and compliance, and financial aspects specific to the operating company. Hollie manages a Regional Property Manager with a portfolio of 1,000 units in Southern Maine, a Compliance and Training Manager, and a Maintenance Project Manager.
Hollie is a Certified Occupancy Specialist (COS), Low-Income Tax Credit Compliance Specialist (TaCCs) and Certified Manager of Housing (CMH). She received her Bachelor of Science in Social Work from the University of Southern Maine in 2005.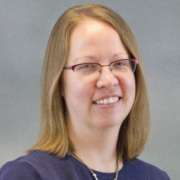 Amanda Gilliam
Regional Property Manager
Amanda Gilliam joined Avesta Housing in 2014 as a Property Manager, before being promoted to Senior Property Manager and then Regional Property Manager. In her current role, Amanda works with a team of Maintenance Technicians, Property Managers and Resident Service Coordinators to oversee a portfolio of more than 600 affordable housing units in Southern Maine and New Hampshire.
Amanda's interest in affordable housing began in college when she interned for a nonprofit builder serving families in need in the Pittsburgh area. She subsequently worked in construction sales, property management, and real estate development. She then worked for seven years in international education, where she led a team of study abroad advisors for a Portland based nonprofit organization. Amanda holds is a Certified Occupancy Specialist, Certified Credit Compliance Professional , and holds a RD 515 STAR, among a number of additional affordable housing certifications. She earned an MBA from the University of Southern Maine and a BS in International Business from Grove City College.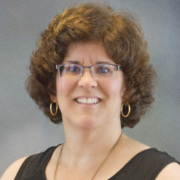 Amy Grant-Thurlow
Regional Property Manager
Amy Grant-Thurlow joined Avesta in 2015 after relocating from Central Maine to the greater Portland area.  Prior to Avesta, Amy enjoyed a 16-year tenure with a nonprofit housing foundation based in Orono. Amy's prior roles included all aspects of property management across a broad range of affordable housing programs located in coastal, central, and northern Maine. Amy began with Avesta as a Property Manager and was quickly moved to the role of Senior Property Manager before being promoted to Regional Property Manager in 2018. Amy's current responsibilities include the oversight of direct provider staff in the Inland/Lakes area of Maine for over 400 units of affordable housing. Her prior portfolio had the distinction of receiving Avesta's prestigious "Property of The Year" award in 2017.
Amy is a Certified Occupancy Specialist (COS), Tax Credit Specialist (TCS), and Blended Occupancy Specialist (BOS), along with other industry certifications.  Amy graduated from the University of Maine at Orono with a bachelor's degree in Philosophy & Religious Studies.
Cheryl Poulin
Yardi & Programs Administrator
Cheryl Poulin joined Avesta Housing in 2009 as a Property Manager before being promoted to Senior Property Manager and then Assistant Director of Property Management. She came to Avesta with an extensive background in property management and transitional housing. During her tenure with Avesta, Cheryl has managed numerous properties, including two Housing First communities, and has directed the Intake department. In her current role, she manages property marketing and lease-up workflows, oversees policies and procedures, and tracks and analyzes data for the property management division.
Cheryl is a Certified Occupancy Specialist (COS), Low-Income Tax Credit Compliance Specialist (TaCCs), and Certified Manager of Housing (CMH), and has received Quadel Mixed Finance Training and Spectrum Rural Development 515 Training (S.T.A.R.). She received her Master of Social Work with a macro focus on community development and a Bachelor of Arts from University of New Hampshire.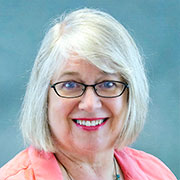 Barbara Soloway
Compliance and Training Manager
Barbara Soloway has been in the housing industry for over 20 years. She began her career in real estate development, transitioned to commercial property management, then transitioned again to residential property management. Barbara then became the Senior Property Manager at Westbrook Housing Authority, adding public housing and multi-family Section 8 properties to her roster.
In 2007 Barbara became a Regional Property Manager for Avesta Housing. She worked with a team of Property Managers, Resident Service Coordinators, and Maintenance Technicians to manage 20 properties regulated by HUD, Rural Development and/or the Low Income Housing Tax Credit Program.
In 2016, Barbara accepted the position of Professional Development and Training Manager at Avesta Housing, and is thrilled to be teaching property management staff company-wide. She has a strong marketing and communications background with a focus on compliance.
Barbara has also served on many nonprofit boards, including the Chamber of Commerce and Rotary International, and is currently Membership Chair for the Maine Real Estate Management Association (MREMA) and serves on MREMA's Education Committee. Barbara is an Adjunct Professor at Southern Maine Community College, where she is a member of the teaching team for a Property Management Certification Course.