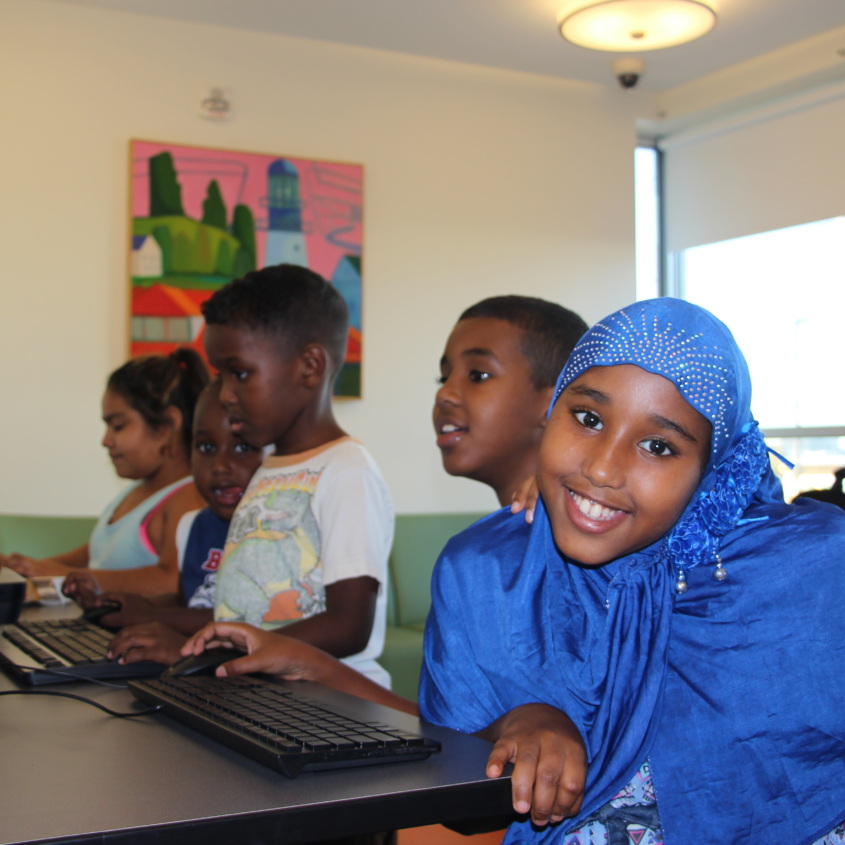 In honor of AmeriCorps Week, I'm sharing the words of Kemper Tell, a State and National AmeriCorps member who's been working with Avesta since September to launch a number of programs for children in several of our properties, with a focus on children of immigrant families. As Kemper explains, education is a vital component of creating a safe, stable home.
Collaboration to Meet Needs
By Kemper Tell
Kemper is serving with Goodwill's Multilingual Leadership Corps, an AmeriCorps program funded by the Corporation for National and Community Service through the Maine Commission for Community Service. A version of this blog post originally appeared on the Volunteer Maine blog, From the Field.
The need for safe and quality housing is a key to academic success for all children. This is especially true for new immigrants to the United States who face more barriers in becoming productive in society. Some barriers are learning a new language, facing a new culture, and activities as simple as knowing how to shop in a grocery store. As a State and National AmeriCorps member, I am serving with the affordable housing nonprofit Avesta Housing in Portland that is addressing both of these needs by combining quality housing and academic resources.
At Avesta, I am creating and executing an after-school program at several properties throughout Portland and Westbrook. I am providing homework assistance and constructive play for residents, many of whom are immigrants who came to the United States because of various conflicts around the world.
The accessibility of having academic assistance located where students live allows for many children to participate in outside-of-school-time activities they would not be able to access if they were located elsewhere. It also creates a greater sense of community for the residents when they have a common meeting space every week where they know they can get homework help and play.
As humans, we all require basic needs to be met in order to be successful, and one is shelter. Avesta Housing is working to meet that need, and in partnership with AmeriCorps, working to create a successful academic environment for its residents.
Kemper has other programs in the works, including an art program and a summer camp program focused on arts and sciences. We're excited to have her as part of our team!
By Mindy Woerter, Communications Manager
https://www.avestahousing.org/wp-content/uploads/2013/03/September-2016-005.jpg
1365
2048
Mindy Woerter
/wp-content/uploads/2017/01/logo.png
Mindy Woerter
2013-03-15 13:15:02
2017-05-05 11:07:42
How housing and education go hand-in-hand