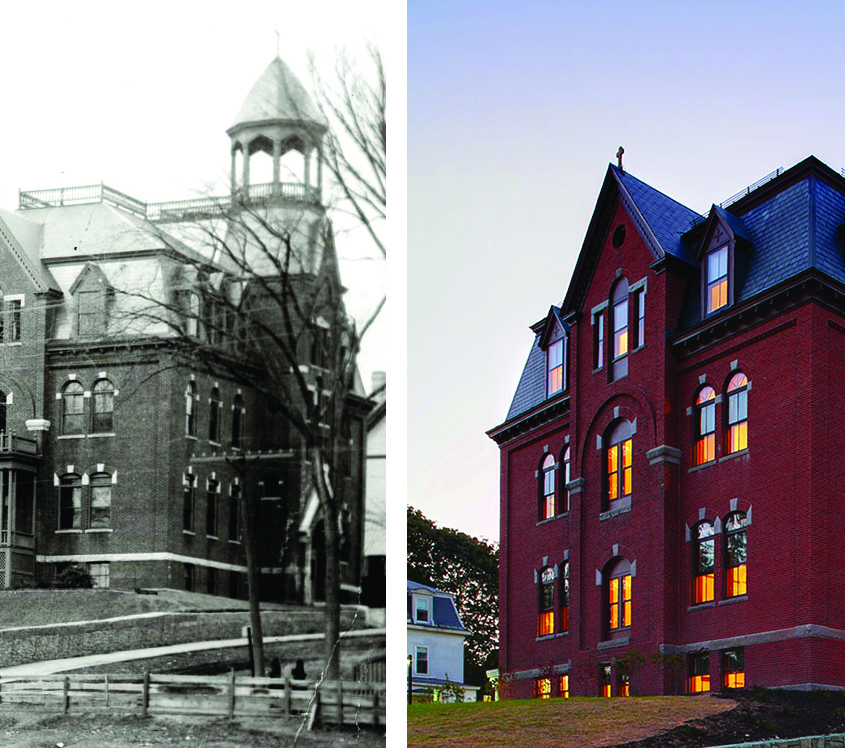 On May 16, we celebrated the grand opening of Hyacinth Place, a 37-apartment community on Walker Street in one of Westbrook's historic neighborhoods. While the first residents began moving in back in September, we waited to hold a celebration until the apartments were full and the weather more agreeable.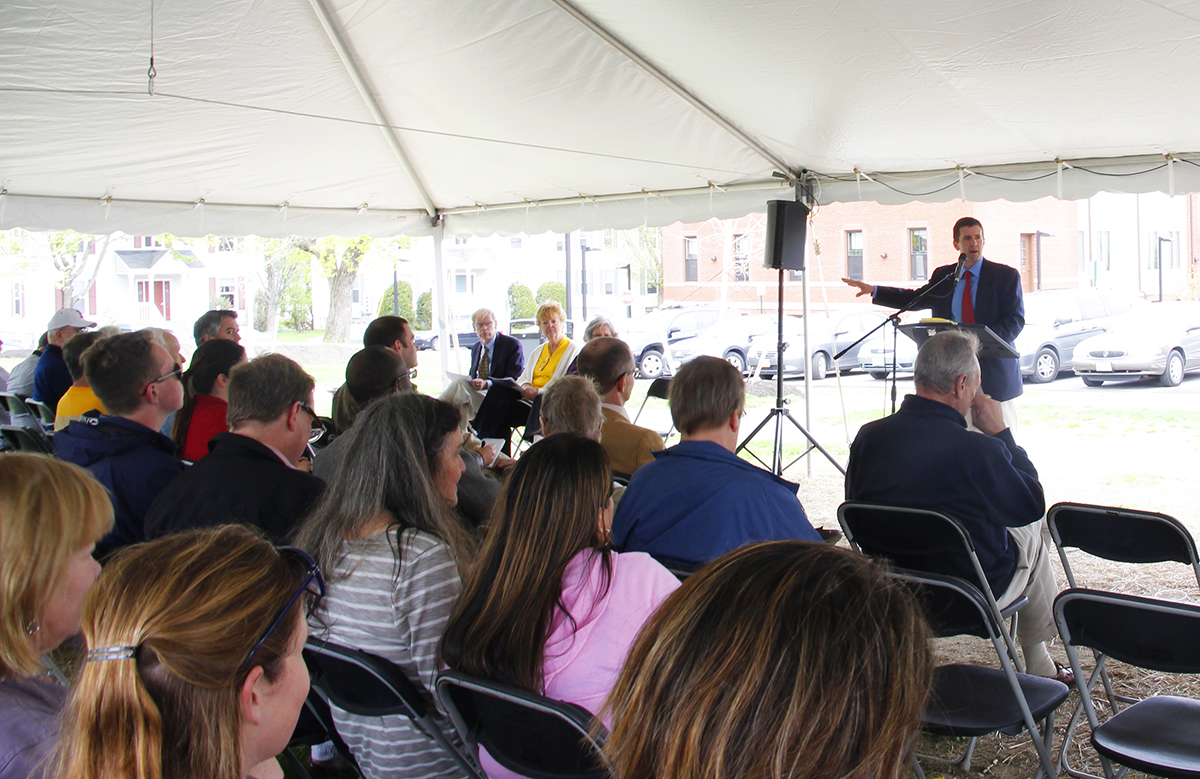 Hyacinth Place is a unique community for a few reasons — one of which is that it's a combination of historic renovation and new construction. Along with Developers Collaborative, we turned the former St. Hyacinth Catholic school and convent buildings into affordable apartments. We rounded out the property with a new building that includes a community space for residents to relax and gather. Seeing these vacant, deteriorating landmarks restored to their former glory and preserved for future generations was really rewarding, and the news residents love their historic features.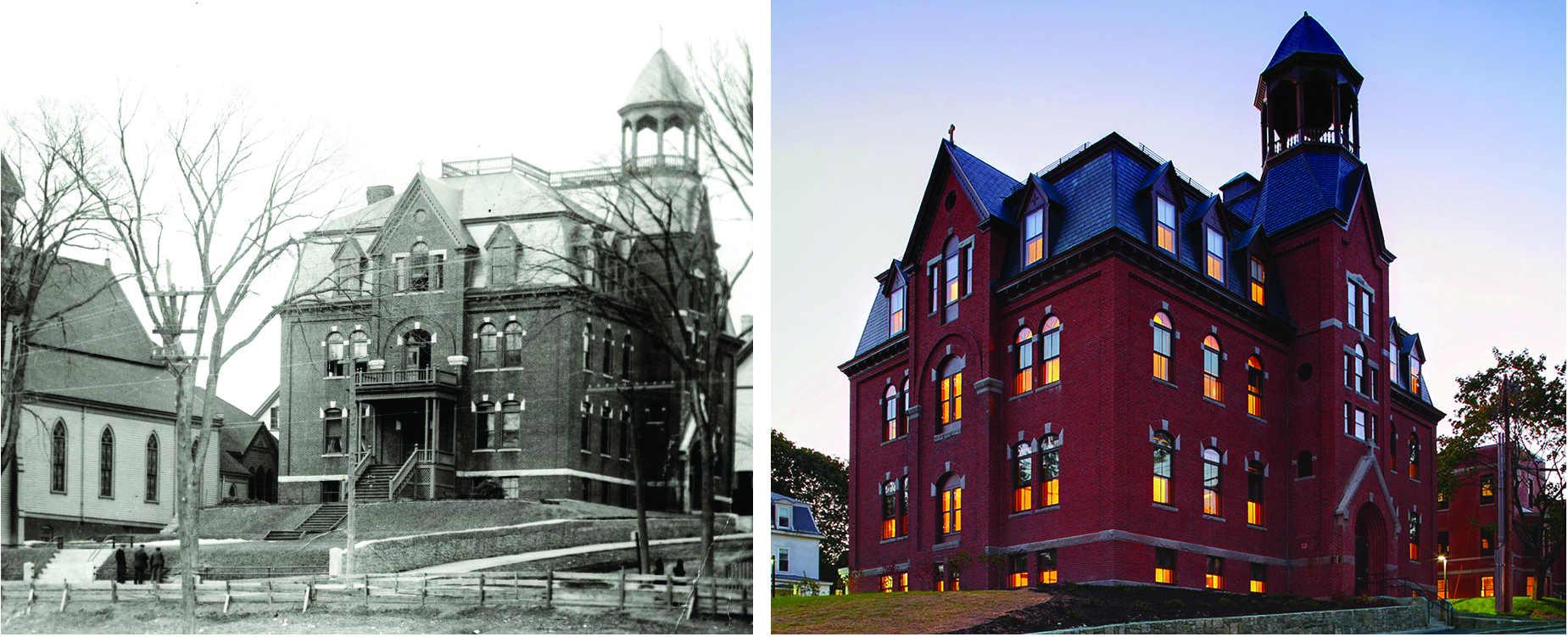 The redevelopment of this site also included giving some serious love to the adjacent green space, which we've dubbed Walker Field. This previously underutilized space now has a jogging path, benches, new swings, picnic tables and soccer goals. We're hopeful that the space will be used for Little League games as well as community gardens. This space is now much more welcoming to the more than 100 families living in the neighborhood, and on any given day you'll see people walking their dogs, older kids playing soccer, and younger kids tumbling in the grass.
On Friday, this field was the site of our grand opening event. We wanted to make it a fun neighborhood party, so we had a popcorn machine, an ice cream sundae bar (with ice cream and fixings made by Westbrook's own Catbird Creamery) and a visit from the Westbrook Fire-Rescue Department's Engine 4. Attendees got to tour the new building and the renovated historic buildings. Many guests had connections to St. Hyacinth, whether they went to school there or even taught there, and they were eager to see inside these buildings once again.
Westbrook Mayor Colleen Hilton told the crowd that the redevelopment of the site was just what the neighborhood needed, especially with the housing need in the community, and that "to see this type of life happening here is really refreshing." The city will also receive nearly $50,000 a year in new property taxes.
Maine State Historian Earle Shettleworth talked about the historical and cultural impact of the influx of Franco-American families into Westbrook, and the "presence and permanence of parochial education in this community."
And new Hyacinth resident Monique Rodrigue talked about her excitement at finding Hyacinth Place on the Internet when she was searching for a new home for her and her husband. She loves that her new community has provided her with an opportunity to give back — she volunteers her time tutoring children and even their parents who want to improve their English language skills. I'll share more about Monique in a later post.
It was a great event, and just one piece of Avesta's continued commitment to revitalizing the neighborhood. Later this year, we'll embark on a $3.2 million renovation of the 73 apartments that make up Steeple Square on Walker and Webb streets.
To see more photos from the event, check out our Facebook page. And for more on Hyacinth Place, including its history and the construction, check out our website.
https://www.avestahousing.org/wp-content/uploads/2014/05/hyacinth-before-and-after.jpg
751
1849
Mindy Woerter
/wp-content/uploads/2017/01/logo.png
Mindy Woerter
2014-05-20 18:07:10
2017-02-09 15:25:32
Celebrating the completion of Hyacinth Place in Westbrook