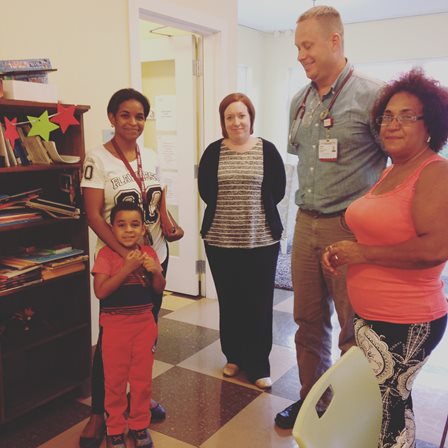 My mother's brush with death started out innocuously. She had a persistent "wheezing," and while—as the days passed by and it turned into a cough—she knew it probably should have gone away by that time, it took too much energy to catch the required two buses to visit her physician. It could wait a little longer, she reasoned.

Yes, at 85, that was not the smartest conclusion, but she has always been the type to not complain. I live a two-hour flight away and my sister requires a two-hour drive to visit. She didn't want to use up our calls and visits with what she viewed as "whining," so we had no idea she was feeling so poorly.  When my sister began to catch on, my mom promised to visit her doctor. But she didn't.  Already living alone in a retirement community, she stopped going downstairs for meals regularly or even visiting her friends. Meanwhile, the weariness caused by the cough caused her to stop doing the exercises she needed to rehabilitate her recently repaired shoulder.

Both of those disasters in the making could likely have been nipped in the bud if she had been able to "virtually" consult with a physician or nurse early on. Instead, she developed pneumonia and came very close to dying. She has never fully recovered; in fact, in a few weeks, she will have to move in with my sister, away from the retirement community she loves.Such a scenario is exactly the type that Kim Farrar, vice president of residential services at Avesta Housing in Portland, Maine, hopes to prevent with the organization's experiment with telemedicine.
Pam Bailey
https://www.avestahousing.org/wp-content/uploads/2017/04/Avesta-visiting-nurse.jpg
448
448
Pam Bailey
/wp-content/uploads/2017/01/logo.png
Pam Bailey
2016-12-02 17:38:50
2021-03-11 10:10:17
Technology + housing = more accessible health care