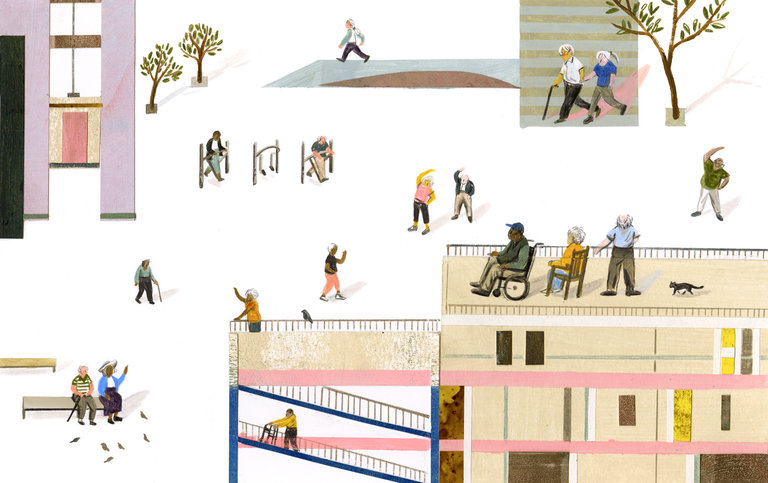 Last fall, I had to take the car keys away from an elderly relative who lives alone. This intervention should have happened much earlier, but when the day came it was one of the more emotionally wrenching things I've ever done. "Don't take my car away," he pleaded. "Without my car I don't have a life."

The fear he expressed is one shared by many older Americans, who, overwhelmingly, live in places where car travel is a necessity. And that number is skyrocketing: The population aged 65 and over is expected to grow to 79 million from 48 million in the next 20 years, and by 2035, one in three American households will be headed by someone 65 or older (and 9.3 million of those will be one-person households like my relative's). A report just out from the Joint Center for Housing Studies at Harvard, "Projects and Implications for a Growing Population: Older Households 2015-2035 Housing," reveals that this demographic shift will increase the need for affordable, safe housing that is well connected to services way beyond what current supply can meet.

My now-car-free relative is not the sort to sign up for one of those 55-plus communities promising sunshine, gardens and golf. Retirement was an eventuality that inspired in him not relief but dread. Fiercely independent, an old-school intellectual and, frankly, a bit of a loner, he insists on remaining in his suburban home ("I will die in this house" typically ends any conversation in which I suggest a move) — even if that home is slowly becoming a dangerous place for him to be in.
https://www.avestahousing.org/wp-content/uploads/2017/04/sally-deng.jpg
483
768
Allison Arieff
/wp-content/uploads/2017/01/logo.png
Allison Arieff
2017-01-28 19:31:41
2021-03-11 10:10:12
A Housing Crisis for Seniors