My mother always said that bragging is impolite, so please don't tell her this, but I have found myself bragging to my friends and neighbors on multiple occasions about my company's benefits. We may not have a company gym or café like some large for-profit businesses, but our benefits are strong and progressive and focused on improving the lives of our employees. They're also employee-driven. Last year a staff-led committee studied our benefits and drilled other employees on what they really want, and it resulted in major additions and improvements to an already-robust benefits package. So, when I'm standing at a cocktail party or walking my dog in my neighborhood, I keep stumbling into this conversation about how I work at a nonprofit organization that cares about its employees and is willing to offer a benefits package that makes us feel it. And while my colleagues and I could surely debate at length about which benefits are the best, here's my top 7 list:
#1           PAID PARENTAL LEAVE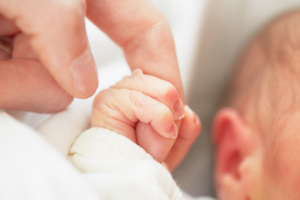 Yeah, that's right. Paid parental leave. This is one that bubbled up from the staff-led benefits committee last year. We know how important it is to support men and women who are transitioning a new child into their home. It's a feel-good benefit, for sure, but it's also smart business. We need our staff to take the time off they need without the financial and emotional burden of going unpaid for weeks at a time so they will come back to us ready to roll. I do a mental standing ovation every time I think about this amazing benefit.
#2           GENEROUS PAID TIME OFF
And speaking of taking the time you need to refresh and recover… we all need a little of that to stay happy and sane and be our best selves at home and at work. So when our benefits committee reached out to staff last year, we heard a resounding "more paid time off." Employees earn different levels of time off based on their years of service, but new employees have about six weeks paid time off every year and folks who have been with us for eight years or more are getting about eight weeks paid time off. That's some serious time to reboot!
#3           MATCHING 401K
This is one of those benefits that the less fiscally savvy among us may overlook, but is a big deal when it comes to the bottom line. Avesta matches 100% of my contributions to my 401k up to 6% of my salary. All eligible employees can enroll after six months of employment and are full and immediately vested. Free money? Yes, please and thank you. I'm still a far cry from retirement, but it's nice to think I might feasibly be able to do it some day!
#4           FREE PARKING ON THE PENINSULA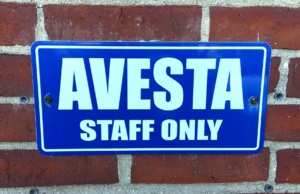 Free parking? Really? Yes! Really! If you don't work on the Portland peninsula, you may not get this one right away, but stay with me. Many of my fellow Portland workers are paying to park in garages each day. Not me! And while it's great to be able to park at work without paying, it's even better to be able to go out to eat and attend shows in town without ever having to search or pay for parking. And based on the number of cars I see in the lot on nights and weekends, I know my colleagues love this perk, too.
#5           PROFESSIONAL DEVELOPMENT THAT GOES ABOVE AND BEYOND
Back to business. While time off, money, and parking are all great, so is being able to advance my career on the company dime. Avesta is fanatical about professional development. A training manager is on staff to support individual and team needs. Mandatory and optional trainings abound; post-secondary course work is funded. And to help push people to the next level in their careers, Avesta has a unique six-month leadership program that provides higher level training in management, communication, and finances.  There's nowhere to go but up!
#6           SOCIAL ACTIVITIES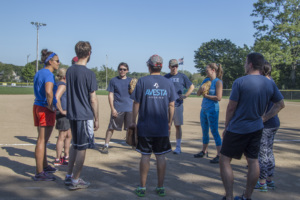 All work and no play makes EVERYONE a dull person! Thankfully, Avesta has a culture of comradery. Our teamwork at the office translates to team fun outside the office. I regularly attend fun company-hosted events throughout the year. From company softball games, mini golf, and running clubs to potlucks, costume contests, and trivia contests, I'm glad to be able to work hard and play hard with my colleagues.
#7           CUSTOMIZED WORK STATIONS
I'll be honest, I've worked at a lot of places, and no one has ever asked me how I would like my desk and office arranged. Standing or sitting desk? Desk over here or over there? Need any ergonomic enhancements? And while this benefit may seem silly to some, you only have to walk around our offices to see how incredibly diverse people's preferences are in this area. Why not set people up optimally so they can do the best work for you? (And it's standing desk next to the window for me, in case you're wondering.)
BONUS:  FREE FRUIT & COFFEE/TEA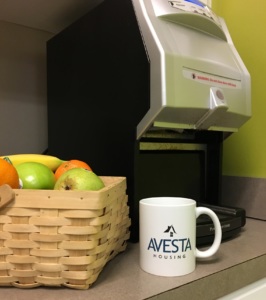 And since every list needs a bonus, why not mention the free fruit, coffee, and tea in the office? This definitely falls in the category of little perks that make this gal happy. Not to mention the money I save not hitting the coffee shop on my way to work!
Some of these benefits are big and important while others are minor but surprisingly meaningful. Sometimes it really is the little things that matter. And while Avesta doesn't pretend to compete with the big for-profits out there, I'm so lucky to be a part of a nonprofit with a mission to improve lives and strengthen communities and a focus on the people who make that mission happen every day. So there it is… the seven benefits I brag about to my friends. Don't tell Mom!
-Sara Olson
Director of Development & Communications / Happy Employee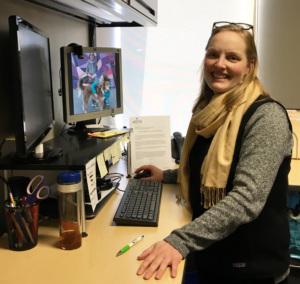 Sara started at Avesta Housing in 2015 and oversees Avesta's communications, public relations, and grants. In addition to her official role, she is a passionate advocate for the Oxford Comma and a strong voice for providing great food at staff meetings and social events. 
https://www.avestahousing.org/wp-content/uploads/2018/01/parking-sign-2-e1516109567806.jpg
1152
1781
Sara Olson
/wp-content/uploads/2017/01/logo.png
Sara Olson
2018-01-16 09:37:08
2018-01-17 22:38:22
7 Benefits I Brag About to My Friends