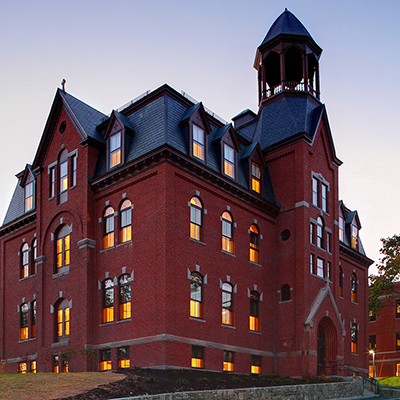 PORTLAND (WGME) — Business leaders and affordable housing agencies say a piece of legislation modeled after 16 other states' affordable housing tax credits is the state's best shot to jump start building more affordable living space for workers, seniors and rural residents.

"What's being proposed is really the best of those 16 states' (policies)," CEO of Avesta Housing Dana Totman said of the "Act to Create Affordable Workforce and Senior Housing and Preserve Affordable Rural Housing," LD1645. It received unanimous endorsement from the house taxation committee, but may face hurdles in the appropriations committee as a host of financing requests vie for funding.

Housing agencies have buoyed themselves for low-income and new working families moving to Maine by leaning on historical tax credits, which helped Avesta re-purpose the Hyancinth school buildings in Westbrook into affordable apartment complexes in 2013. But there are only so many historical structures fit to re-purpose for living spaces, schools and certain mill spaces, and with any number of developers all competing to secure deeds, housing experts say they are turning to new tax breaks to move forward.
https://www.avestahousing.org/wp-content/uploads/2017/01/Hyacinth.jpg
400
400
WGME
/wp-content/uploads/2017/01/logo.png
WGME
2019-05-21 11:41:40
2021-03-11 10:08:27
No more old school: 16 states' housing credits provide model for Maine