HOMEOWNERSHIP CENTER TEAM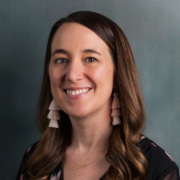 Nicole DiGeronimo
HomeOwnership Center Director
Nicole DiGeronimo was named the HomeOwnership Center Services Manager in 2015 after serving as the Foreclosure Prevention Housing Counselor for two years. In 2017 she was named the Director of the HomeOwnership Center. In addition to running the HOC, Nicole evaluates homeowners' eligibility for loss mitigation options and other alternatives to avert foreclosure. As part of the Maine Foreclosure Diversion Program, she also attends mediations with borrowers to advocate for their position and assist them in understanding their legal options.
Prior to Avesta Housing, Nicole served as the Director of Marketing and Compliance at Living Wealth Partners, a financial management company in Portland Maine. She was also a Legislative Aide for the Maine House Democratic Office and a Paralegal for several local law firms. Nicole graduated with a J.D. from the University of Maine School of Law and a B.A. in Political Science from St. Anselm College. She is licensed to practice law in the State of Maine.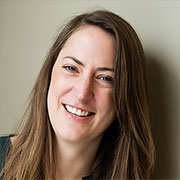 Madisen Corcoran
Housing Counselor
Madisen Corcoran joined the HomeOwnership Center as a Housing Counselor in 2016. She works closely with Avesta Housing residents and applicants on budget and financial capability, including credit reviews and financial obligations and goals.
Prior to being a Housing Counselor, Madisen was a Property Manager at Avesta for two years. Before that she was the Business and Office Manager for a Portland-based nonprofit organization. Madisen has a B.A. in Political Science and Business Administration from the University of New Hampshire. She is a MaineHousing-certified hoMEworks Instructor and a NeighborWorks-certified HomeOwnership Counselor. She is also a Certified Occupancy Specialist and has a Tax Credit Manager designation.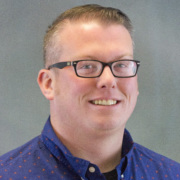 Matt Drost
Housing Counselor
Matthew Drost joined Avesta Housing in 2015 in the Property Management division before being promoted to his current position as HomeOwnership Housing Counselor in 2018. Matt counsels future and current homeowners in all stages of the home buying and ownership process.
Prior to joining Avesta Housing, Matt worked in the compliance department of a national affordable housing management company. He is an active member of his local community where he is currently serving his second term as a Selectman for the Town of Randolph, Maine and volunteers at the Kennebec Valley Boys and Girls Club and as a Board Member for the Gardiner Library Association.
Matt graduated from the University of Southern Maine with a Bachelor of Science in Business Administration and Marketing, is a Certified Tax Assessor in the State of Maine, and holds certifications as a Tax Credit and Occupancy Specialist.