Building Homes For Our Community
Avesta draws upon years of reciprocal relationships with the financial industry, funders, community leaders, and housing advocates in order to develop, acquire, and preserve hundreds of affordable units each year.
Our skilled development staff contributes extensive management, legal, financial, community planning, and construction experience. Avesta adheres to smart growth principles, sustainability guidelines, and design standards informed by Avesta's development and property management experience.
In addition to developing new properties, we also invest in Maine and New Hampshire's large stock of older, affordable, multi-family housing, including developments regulated by USDA Rural Development, HUD, MaineHousing, and New Hampshire Housing Finance Authority. Using a full spectrum of available financial resources, Avesta recognizes the opportunity to acquire and recapitalize these properties rather than see them lost from the pool of affordable housing.
Of paramount importance to Avesta is the recognition of affordable housing as a valuable community asset.
Explore Our Portfolio
Porter Station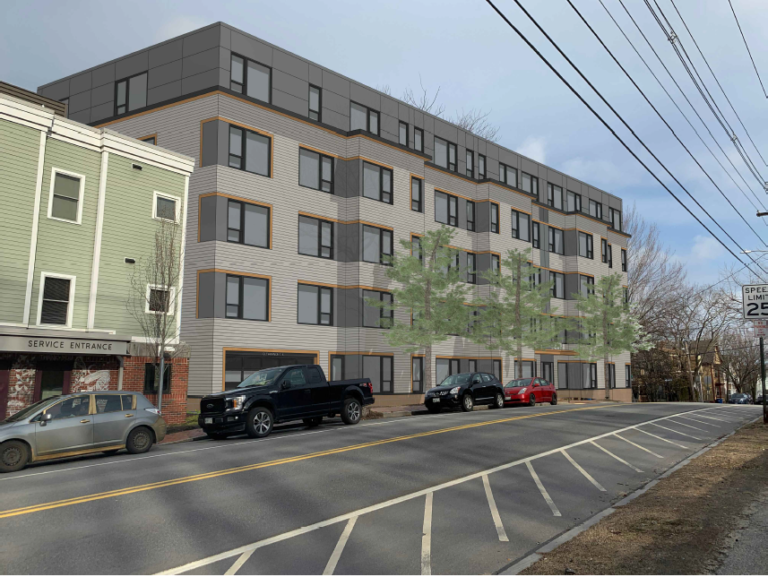 Porter Station will create 60 safe, quality, affordable homes for individuals and families in the St. John Valley neighborhood of Portland's peninsula. This area is characterized by low vacancies and high rents that push people with lower incomes out of the city and away from their communities and supportive services. Porter Station will provide housing stability to 60 households.
This mixed-income community will achieve deeper affordability through an allocation of project-based vouchers from Portland Housing Authority.
Hillside at Village Square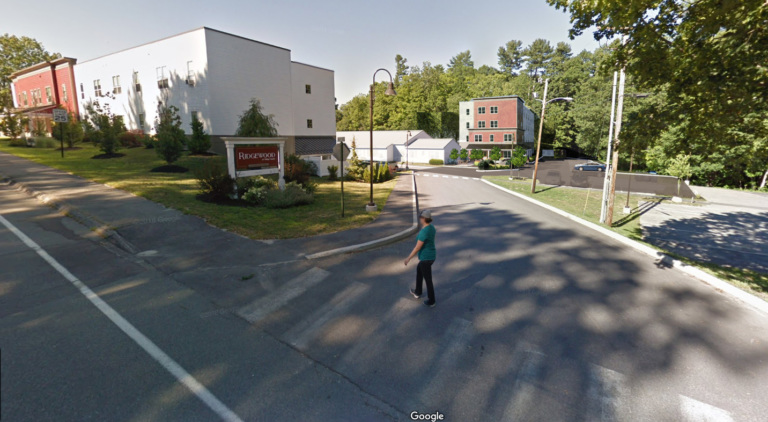 Hillside at Village Square at Village Square is an opportunity to redevelop and transform an under-utilized capital asset into affordable housing. Avesta proposes to demolish vacant office space that was once the York-Cumberland Housing administrative offices and build new rental housing within it's footprint. The new housing will be a four story 27-unit elevator building for seniors age 55+. All units would be affordable and restricted to seniors with incomes at or below 50% and 60% of area median income.
Edgewater Village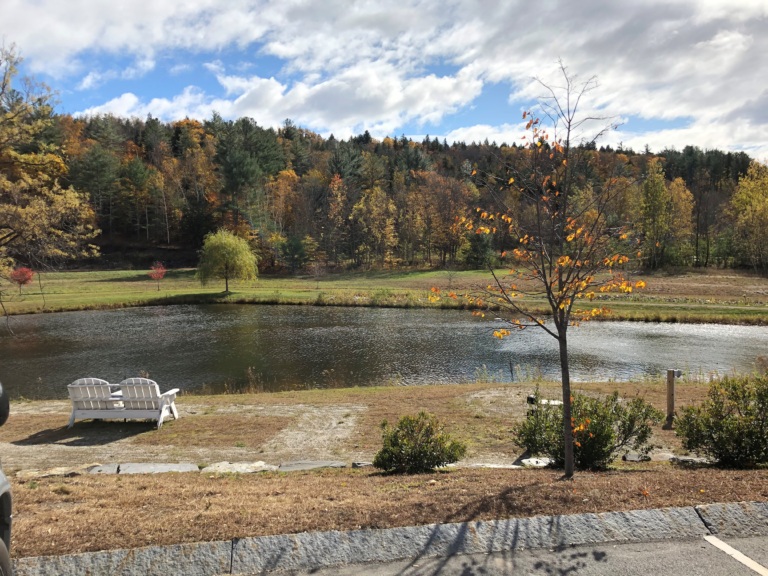 Edgewater Village will create 25 new affordable apartments for seniors age 62+ in Farmington, Maine, where housing development has been quite sparse in recent years. The proposed development is located on an approximately one-acre carve out from a larger parcel which already includes a highly successful low income housing tax credit property serving area seniors.
The Meadows II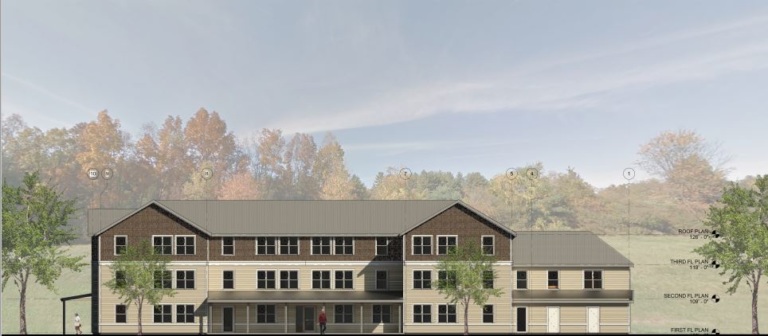 Phase II of The Meadows is the final phase of Avesta's three building, 72 unit affordable senior apartment campus located in Hampton Falls, NH. The two buildings provide a total of 48 one-bedroom apartments affordable to households earning between 30% to 80% of Area Median Income (AMI). The buildings' design is on the cutting edge of sustainability; both buildings will be among just a few Passive House Certified apartment buildings in New England.
Wessex Woods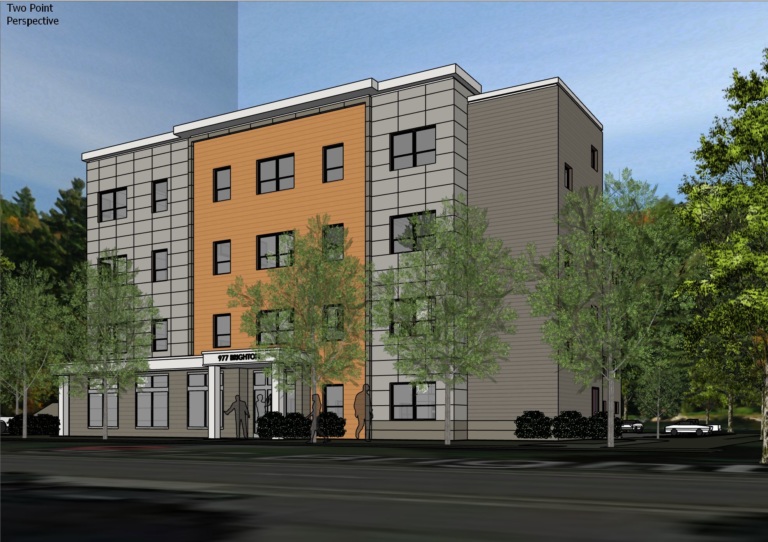 Wessex Woods represents an opportunity to create much-needed affordable senior housing in an accessible location within Portland. The development site contains eight contiguous lots located in a highly walkable area in the Nason's Corner section of the city.
West End Apartments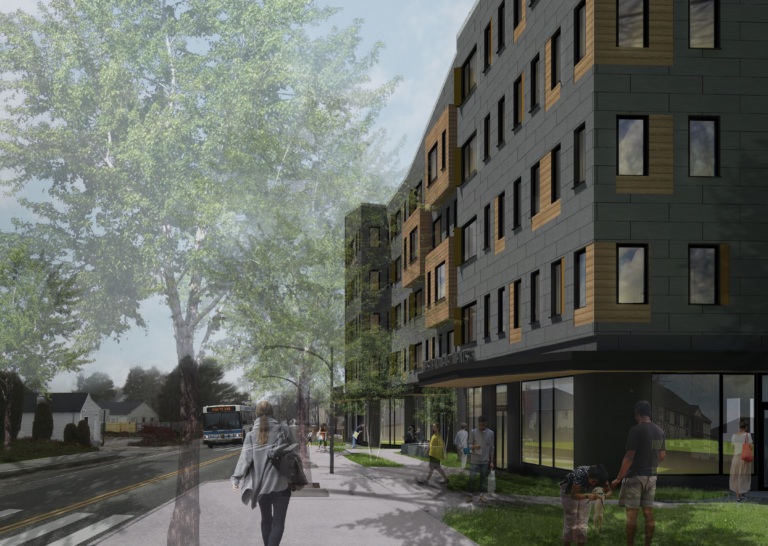 The West End Apartments is an opportunity to jumpstart a new urban village in South Portland's West End Neighborhood.  The project was in response to the City of South Portland's recent West End master planning effort.
Gauvreau Place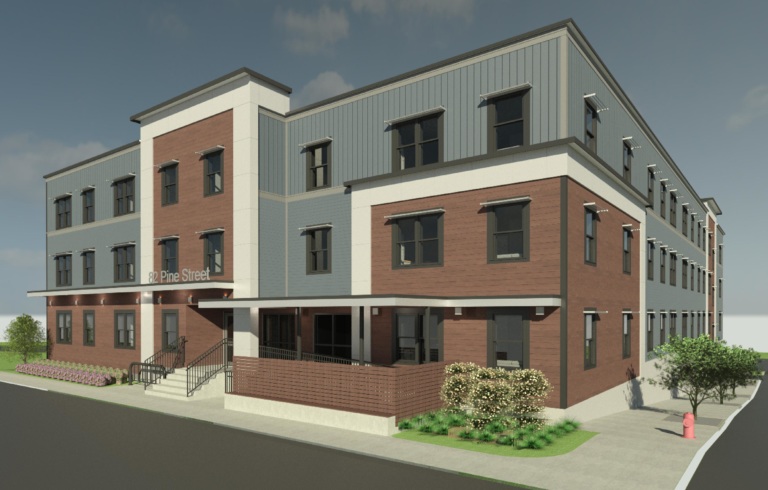 Avesta Housing is excited to partner with Community Concepts, Inc., to bring much needed safe, affordable housing to downtown Lewiston, Maine.
Gauvreau Place will be a four-story apartment building that will create 35 mixed-income homes for individuals and families.
Deering Place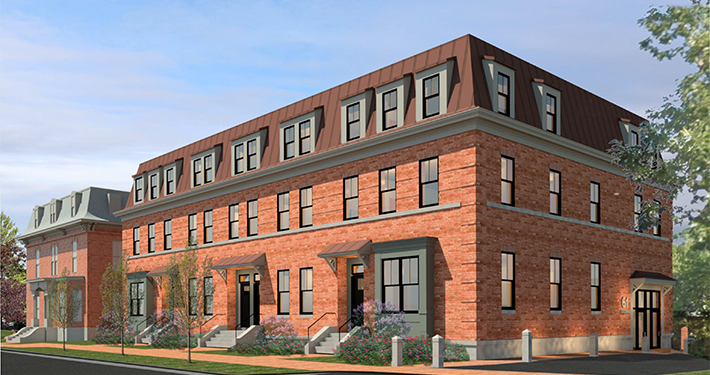 Deering Place will preserve, redevelop, and expand affordable housing in a highly desirable and accessible location within Portland, Maine. The development site is 1.12 acres of land containing three contiguous lots located in a highly walkable area in the historic Parkside neighborhood in downtown Portland. Deering Place is in close proximity to daily amenities and services within the downtown area, which makes it a prime location for housing.
Southgate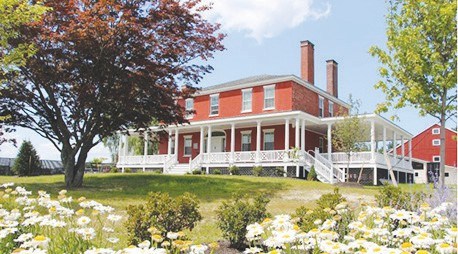 Southgate represents both a historic rehabilitation and a new development in Scarborough, Maine resulting in 38 affordable homes for individuals and families.The site resembles a traditional New England farm, with a stately main house dating to 1805, an attached service wing, two historic barns, and two additional outbuildings. A grocery store, bank, elementary school, bus stop, and drugstore are within a half-mile walking distance.
Fox School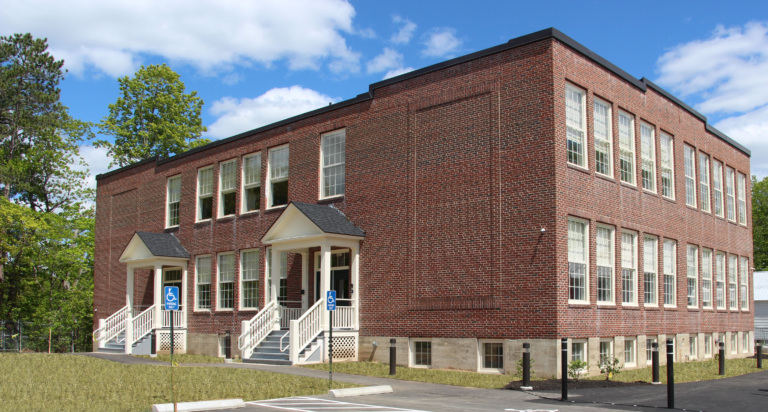 Originally built in 1883, the Mildred Fox School has been an anchor of community life in Paris for over 130 years. The building is still a community anchor, but now houses 12 safe, affordable homes for seniors in a beautifully preserved and rehabilitated building.
Three Meeting Place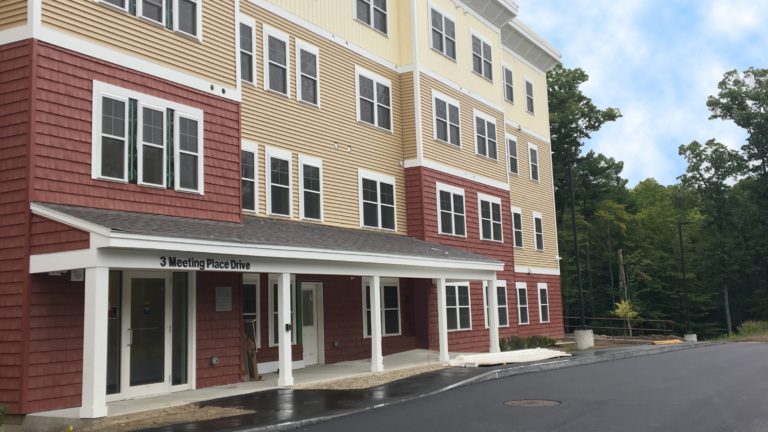 Three Meeting Place (the fourth phase of the Meeting Place Apartments in Exeter, NH) fills a significant need for affordable housing in Exeter. A 2008 market study commissioned for "The Meeting Place" development noted that the area has limited available rental housing, particularly in the area of family assisted units. In addition, Three Meeting Place will provide residents with Avesta's service-enriched housing through the assignment of a Resident Service Coordinator.
Blackstone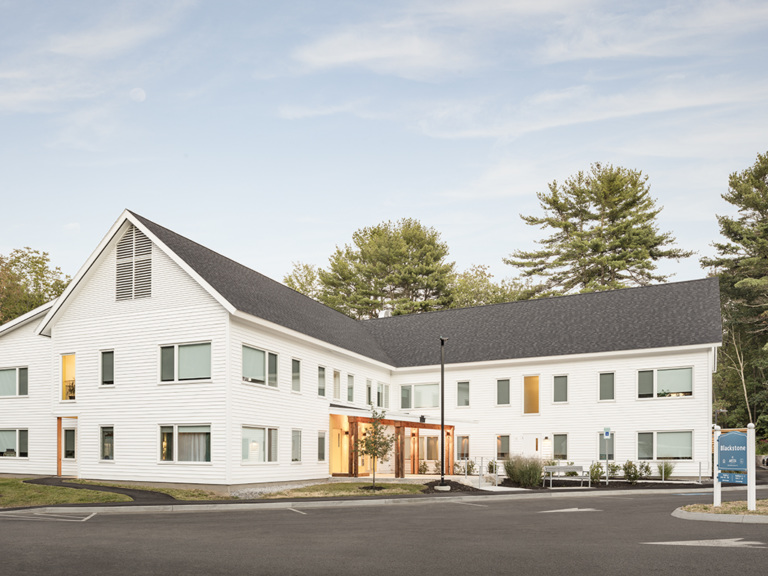 The third phase of development at Blackstone Apartments in Falmouth added 19 units of housing to the campus, which already housed 20 garden style apartments developed in two phases in the 1970s. The existing apartments have project-based rental assistance through the Section 8 program from the US Department of Housing and Urban Development. The new apartments and the renovation are funded primarily with Low Income Housing Tax Credits.
Carleton Street Apartments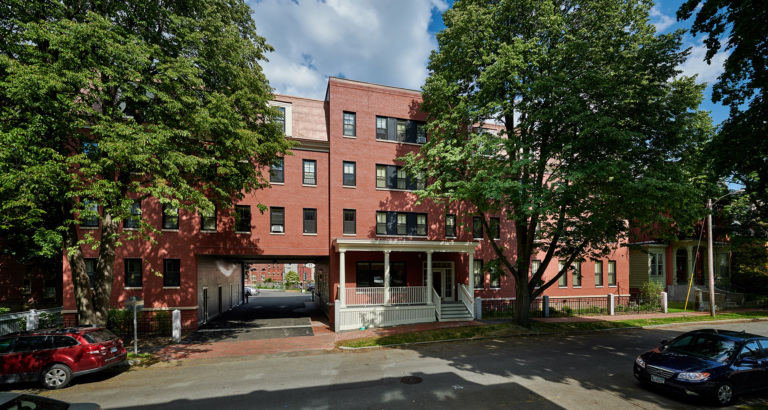 Carleton Street will be a 37-unit affordable-housing community serving a work-force population. Located in Portland's Historic West End, the building is inspired by the historical architecture and vibrant urban neighborhood. The site plan proposes to reduce curb cuts, preserve mature trees, establish continuity of the historical fence across the property, rebuild the sidewalk as well as create an active street frontage with a front entry, community space, bay windows and living units.
Huston Commons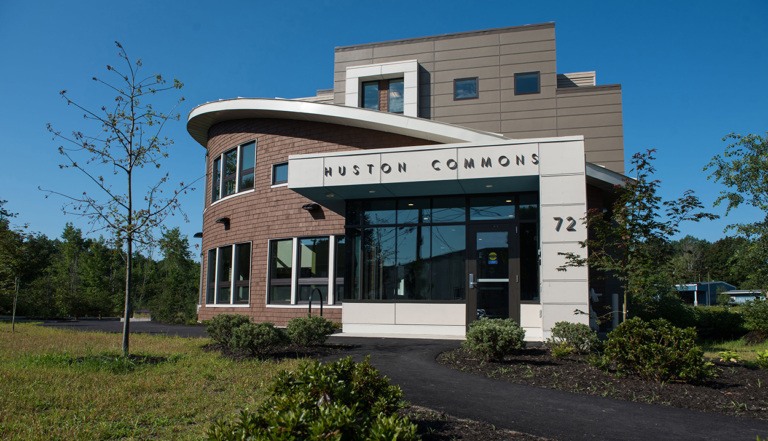 Huston Commons is a Housing First initiative that will help homeless individuals secure stable housing. It represents Avesta's third Housing First partnership with Preble Street. Opened in April 2017, Huston Commons is named after Steve Huston,  an advocate for social justice who led a life filled with kindness and friendship.
Bayside Anchor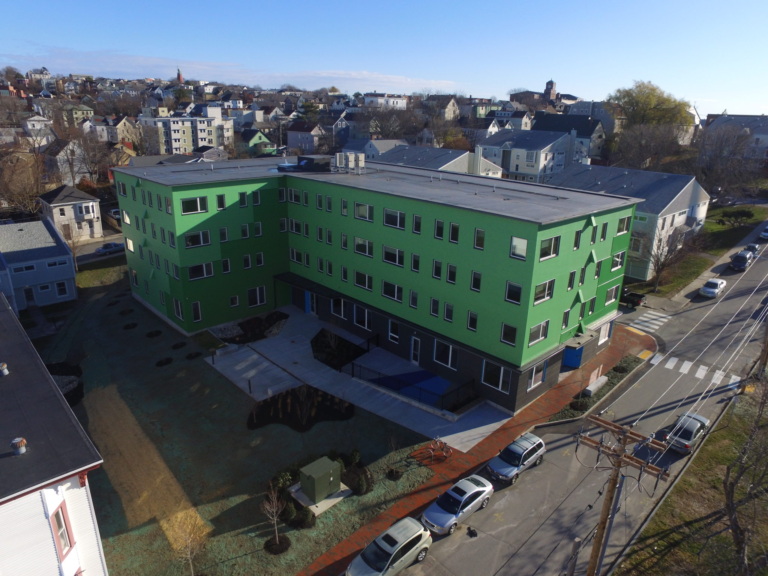 Co-developed with Portland Housing Authority, Bayside Anchor is a 45-unit mixed-income, mixed-use family housing building that features innovative sustainable design practices, such as the incorporation of Passive House ultra-low-energy design principles, photovoltaic panels, and treatment of storm water onsite. Bayside Anchor was designed to be a social hub for the neighborhood – with large community spaces, a Head Start preschool program, community policing offices, and a satellite office for Portland Housing Authority.
Thomas Heights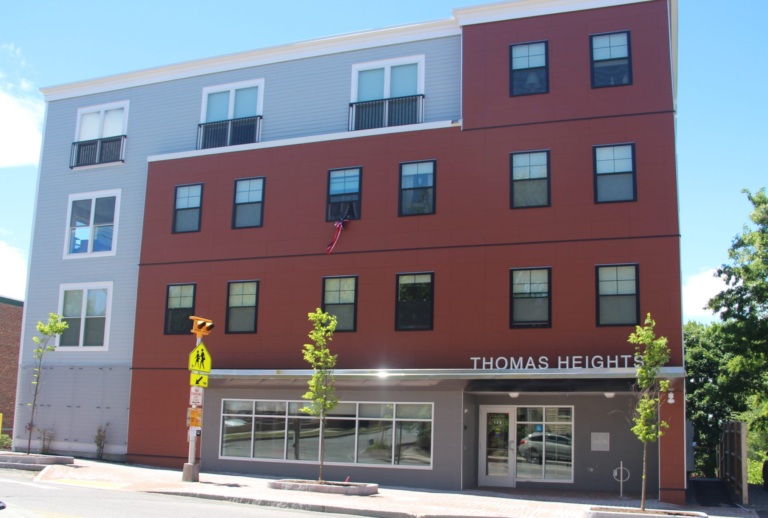 Thomas Heights is named for Thomas Ptacek, a veteran of the U.S. Navy who became an advocate for homeless individuals after he experienced homelessness himself. Thomas Heights has a high walk-ability score, which promotes both personal and environmental health.
One Meeting Place

One Meeting Place represents the first new development in New Hampshire in over two decades. This is the third phase of development on the campus, bringing 39 new affordable family apartments to Exeter. The campus features a strong integration with social service providers to help residents maintain and improve their self-sufficiency and quality of life.
Butler Payson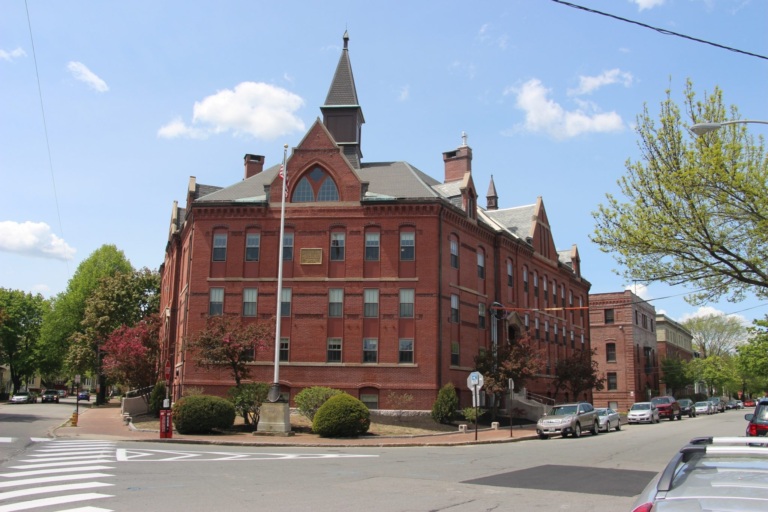 Butler Payson Apartments includes two beautiful historic buildings in Portland's West End and Parkside neighborhoods – the Butler School and the Payson Building. Featuring 56 one- and two-bedroom apartments for people 62 and up, or disabled, residents pay just 30% of their adjusted income for rent.
409 Cumberland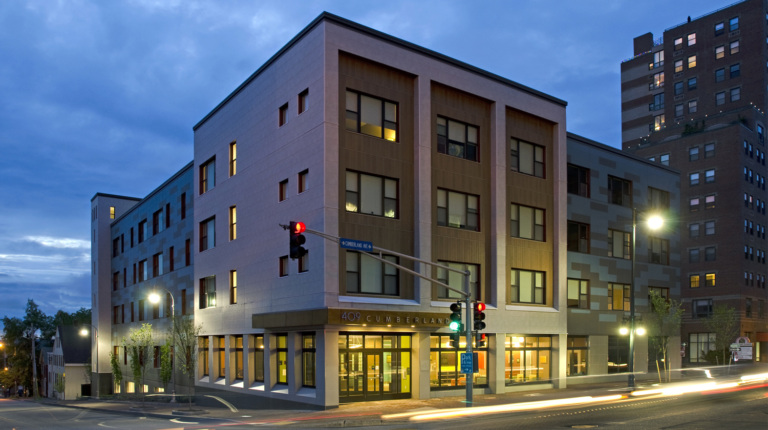 409 Cumberland combines healthy living and an urban location to create a community in Portland unlike any other. Located on the corner of Forest and Cumberland avenues in the Bayside neighborhood, this building opened in January 2015 and features 57 efficiency, one- and two-bedroom apartments. The rooftop features community garden beds and Portland's first rooftop greenhouse where residents can grow their own vegetables year-round.
Hyacinth Place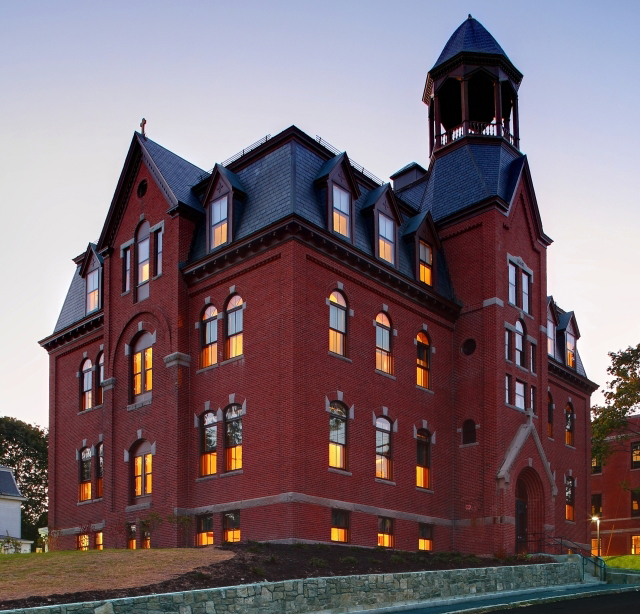 Hyacinth Place resulted from the renovation and development of historic structures that have been located on Westbrook's Walker Street since the 1880s. Previously a school and convent in operation through the 1960s, the two historic buildings were vacant and in disrepair before renovation. A third building was added to the property as part of this project.
Adams School Condos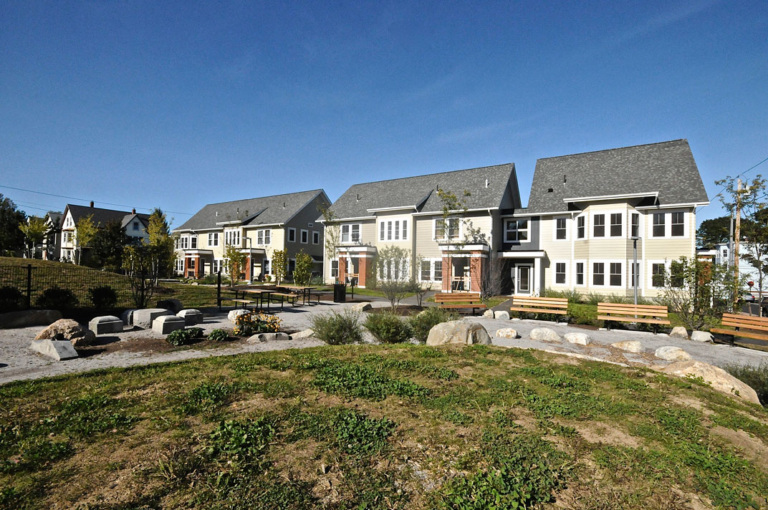 The Adams School Condominiums promote affordable homeownership and help preserve the economic diversity of an increasingly unaffordable community. This development also models effective use of a decommissioned and vacant school site, which opens new development opportunities given the number of aging schools in Maine and throughout the country.
Pearl Place II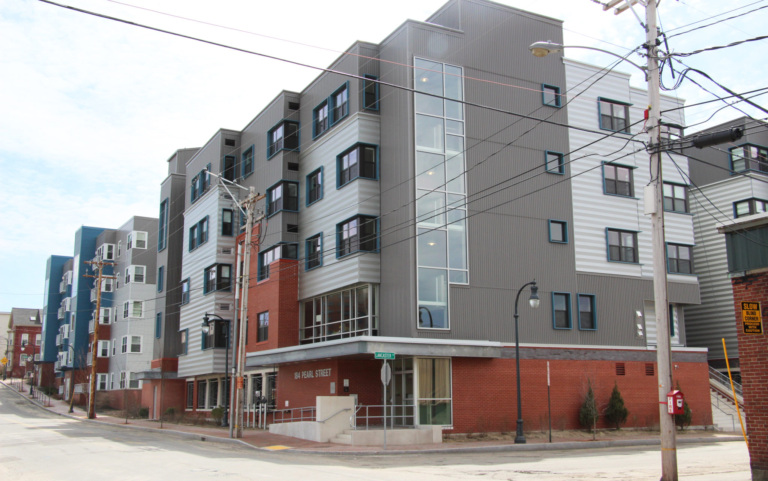 In 2007, Avesta built Pearl Place, 60 new family apartments at 159 Oxford and 180 Pearl Streets in Portland, Maine. Pearl Place II added 54 more family apartments in January 2013. Like Pearl I, Pearl Place II is a LEED-certified building with solar water heating and other energy-efficient features. Amenities include a landscaped courtyard, onsite laundry, bicycle storage and Internet access.
Emery School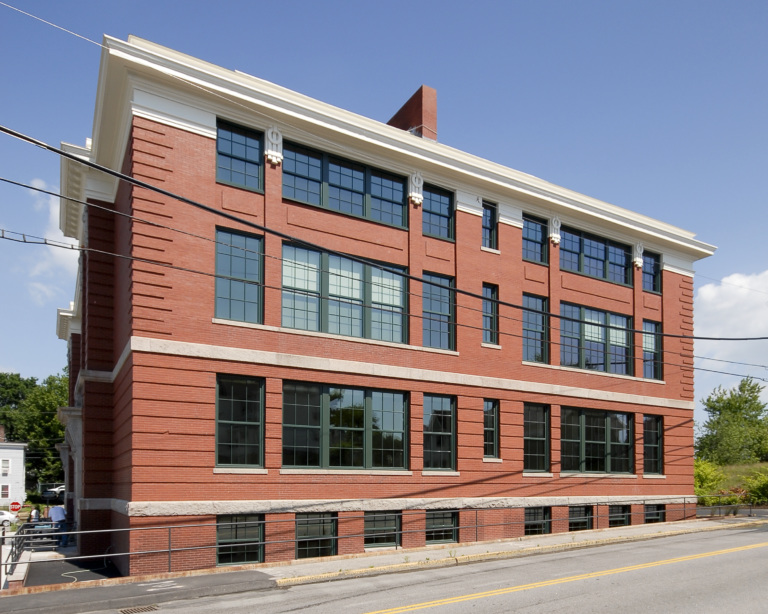 Emery School served the Biddeford public school system until 1993, when it became the home of the St. Louis Child Development Center. The building was vacant from 2007 until July 2012, when the first residents of Emery School apartments moved in.
Park Street School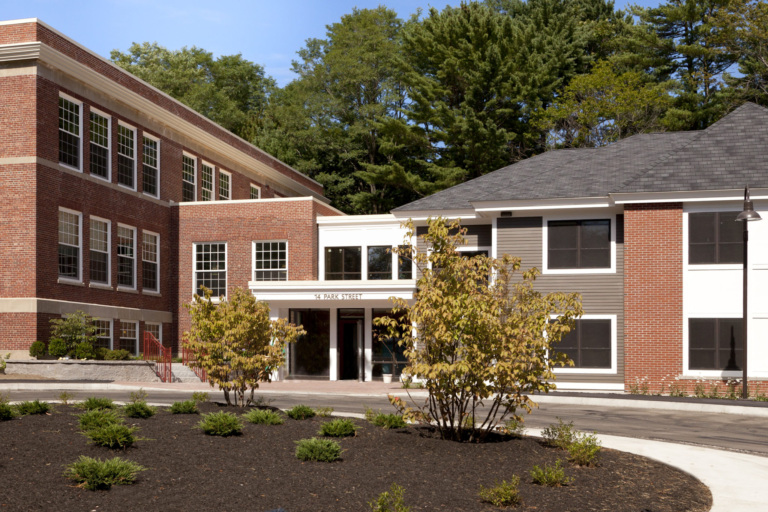 The Park Street School Apartments represent a rehabilitation of historic school buildings dating back to 1833. The rehabilitation accommodated additions built in the 1950s and 1960s and replicated the original wood and cast stone trim of the buildings' facades. The renovation also retained many of the original historic details of the school, including classroom chalkboards and coat closets, slate floors, glass-pane doors and transom windows.
Oak Street Lofts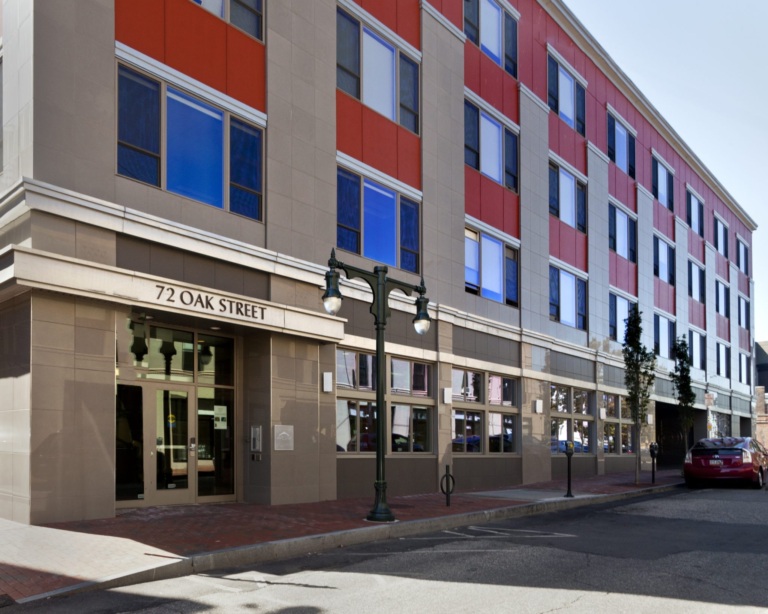 Oak Street Lofts is the first affordable, multifamily building in Maine to achieve LEED Platinum certification under the LEED for Homes Rating System. The four-story, 37-unit building is located in the heart of Portland's Art District within walking distance to many basic amenities and transit lines.
Florence House Apartments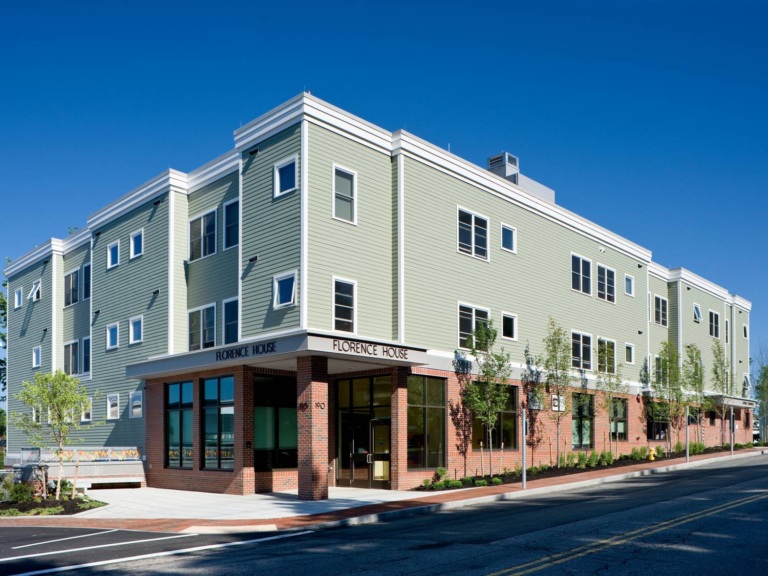 Florence House is an innovative "Housing First" project that provides homeless women with stable, affordable housing. The partnership between Avesta Housing and Preble Street that made this project possible demonstrates how a tight partnership with local social service agencies can help people meet their basic needs in previously unattainable ways.
Pearl Place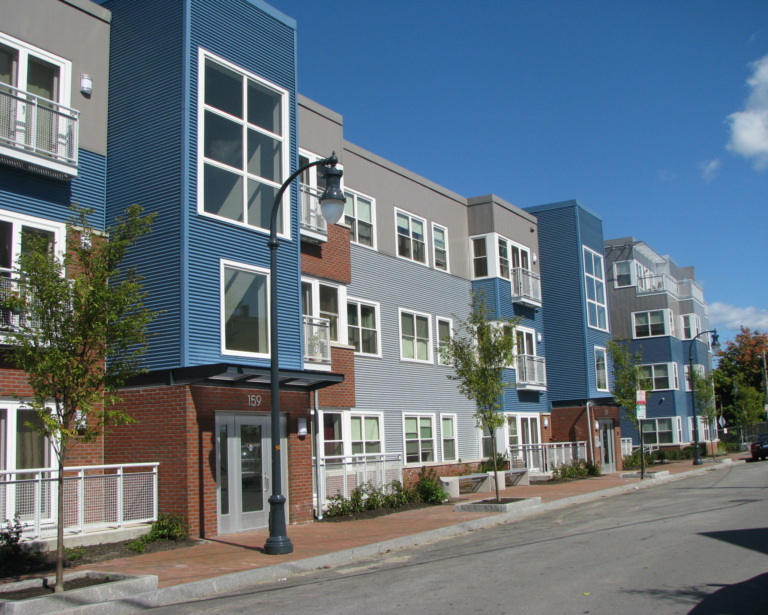 Pearl Place is a beautiful development built in the heart of the Bayside neighborhood in Portland.  It is located on the corner of Oxford and Pearl Streets, and is capped with a stunning rooftop deck with clear views to Back Cove. It is walking distance to Baxter Boulevard, Interstate 295, and the Old Port.
Logan Place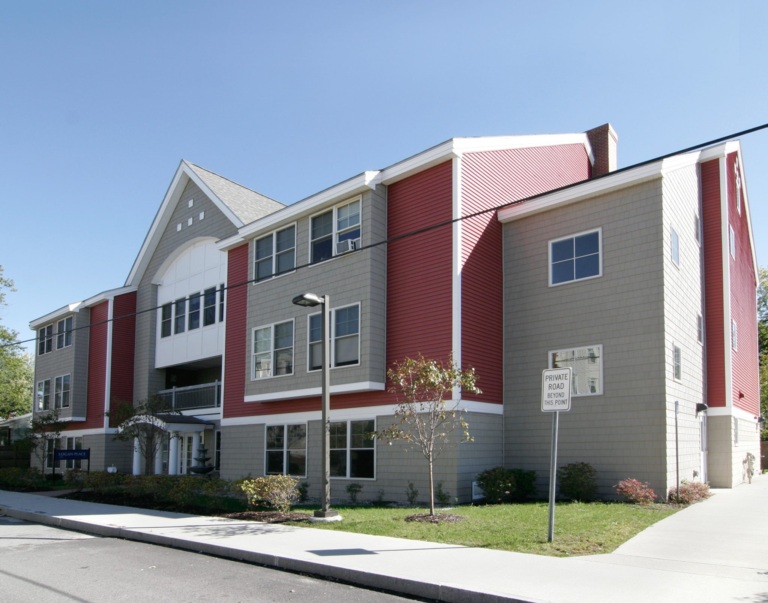 Logan Place, is Avesta's original Housing First model created by an Avesta Housing and Preble Street partnership that has focused on creating stable, accessible housing for those who are the most vulnerable and under served.
Steeple Square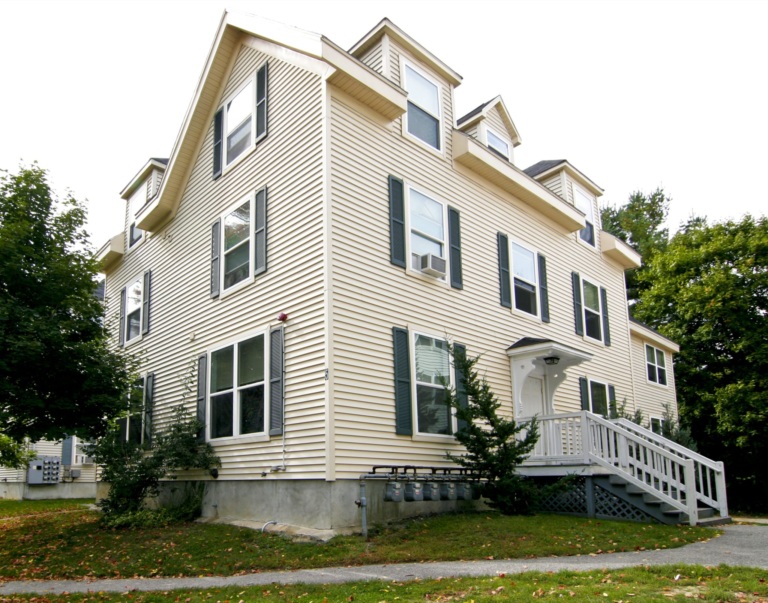 This renovation breathes new life into 73 affordable apartments that had been falling into disarray with increasingly unaffordable operating expenses. Located in Westbrook's Downtown, this renovation preserves spacious, quiet apartments that provide a prideful place for dozens of Westbrook families to call home.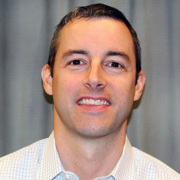 Patrick Hess
Director of Real Estate Development
Avesta Housing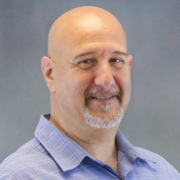 Todd Rothstein, CPHC
Director of Construction Services
Avesta Housing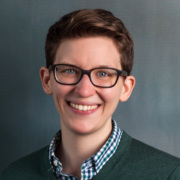 Catherine Elliott
Senior Development Officer
Avesta Housing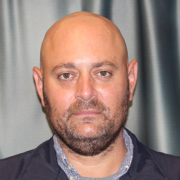 Patraic Hodgson
Development Officer
Avesta Housing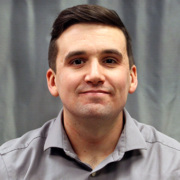 Nate Howes
Development Officer
Avesta Housing