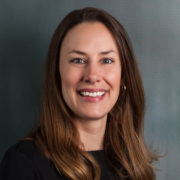 Hollie Sprague
Director of Property Management
Hollie Sprague joined Avesta Housing in 2007 after working for a community action agency for low-income families in Southern Maine. Hollie's experience with Avesta ranges from resident service coordination to site management of affordable-housing properties to regional management, and she currently serves as Director of Real Estate Operations. She manages the following functions: training and professional development, contract and procurement Manager, reception, and administrative support.
Hollie is a Certified Occupancy Specialist (COS), Low-Income Tax Credit Compliance Specialist (TaCCs) and Certified Manager of Housing (CMH). She received her Bachelor of Science in Social Work from the University of Southern Maine in 2005.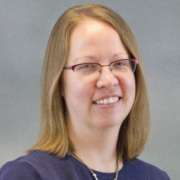 Amanda Gilliam
Senior Regional Property Manager
Amanda Gilliam joined Avesta Housing in 2014 as a Property Manager, before being promoted to Senior Property Manager and then Regional Property Manager. In her current role, Amanda works with a team of Maintenance Technicians, Property Managers and Resident Service Coordinators to oversee a portfolio of more than 600 affordable housing units in Southern Maine and New Hampshire.
Amanda's interest in affordable housing began in college when she interned for a nonprofit builder serving families in need in the Pittsburgh area. She subsequently worked in construction sales, property management, and real estate development. She then worked for seven years in international education, where she led a team of study abroad advisors for a Portland based nonprofit organization. Amanda holds is a Certified Occupancy Specialist, Certified Credit Compliance Professional , and holds a RD 515 STAR, among a number of additional affordable housing certifications. She earned an MBA from the University of Southern Maine and a BS in International Business from Grove City College.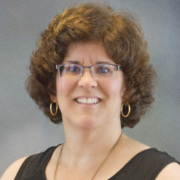 Amy Grant-Thurlow
Regional Property Manager
Amy Grant-Thurlow joined Avesta in 2015 after relocating from Central Maine to the greater Portland area.  Prior to Avesta, Amy enjoyed a 16-year tenure with a nonprofit housing foundation based in Orono. Amy's prior roles included all aspects of property management across a broad range of affordable housing programs located in coastal, central, and northern Maine. Amy began with Avesta as a Property Manager and was quickly moved to the role of Senior Property Manager before being promoted to Regional Property Manager in 2018. Amy's current responsibilities include the oversight of direct provider staff in the Inland/Lakes area of Maine for over 400 units of affordable housing. Her prior portfolio had the distinction of receiving Avesta's prestigious "Property of The Year" award in 2017.
Amy is a Certified Occupancy Specialist (COS), Tax Credit Specialist (TCS), and Blended Occupancy Specialist (BOS), along with other industry certifications.  Amy graduated from the University of Maine at Orono with a bachelor's degree in Philosophy & Religious Studies.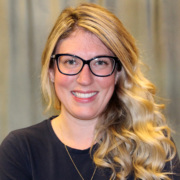 Jessica Hinze
Regional Property Manager
Jessica Hinze has been in the affordable housing industry for more than a decade. As the Regional Property Manager for Avesta Housing's METRO Region, she oversees a team of Property Managers, Resident Service Coordinators, and Maintenance Technicians, who manage 1,000 apartments in the Greater Portland area.
Jessica began her career in property management as an Office Manager/Leasing Agent for an apartment community in northern Colorado. Following that, she worked for nearly 10 years for Housing Catalyst in Fort Collins, CO, a mission-driven real estate developer that designs, builds, and serves mixed-income communities. As a Senior Property Manager there, she oversaw 546 affordable apartments with a staff of 15, and managed all facets of hiring, training, compliance, and financial management.
Jessica graduated from Regis University in 2012 with a Bachelor of Arts in Communication and a Certification in Leadership. She is a designated Hearing Officer with Nan McKay and has her Certified Property Manager designation from the Institute of Real Estate Management. She is proficient in LIHTC, HOME and Housing Choice Voucher programs, and Yardi Voyager software.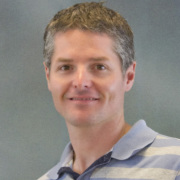 Nicholas Kjeldgaard
Resident Service Manager
Nick Kjeldgaard joined Avesta Housing in 2014 as a resident service coordinator after working for several years in the field of international aide. At Avesta, Nick has worked as a resident service coordinator, property manager and Avesta's 504 Coordinator, and he currently serves as the Resident Service Manager. Nick's primary reasonability's include proving leadership to the resident service coordinators, building partnerships with other community nonprofits, and gathering and analyzing data on residents to provide meaningful and measurable programmatic outputs.
Nick is a Certified Occupancy Specialist (COS), a Fair Housing Specialist, and holds a certificate in Conflict Transformation. Nick received his Bachelor of Arts degree in Geography from Bucknell University in 2004, and his Master of Arts degree in Sustainable Development from the School for International Training in 2008.