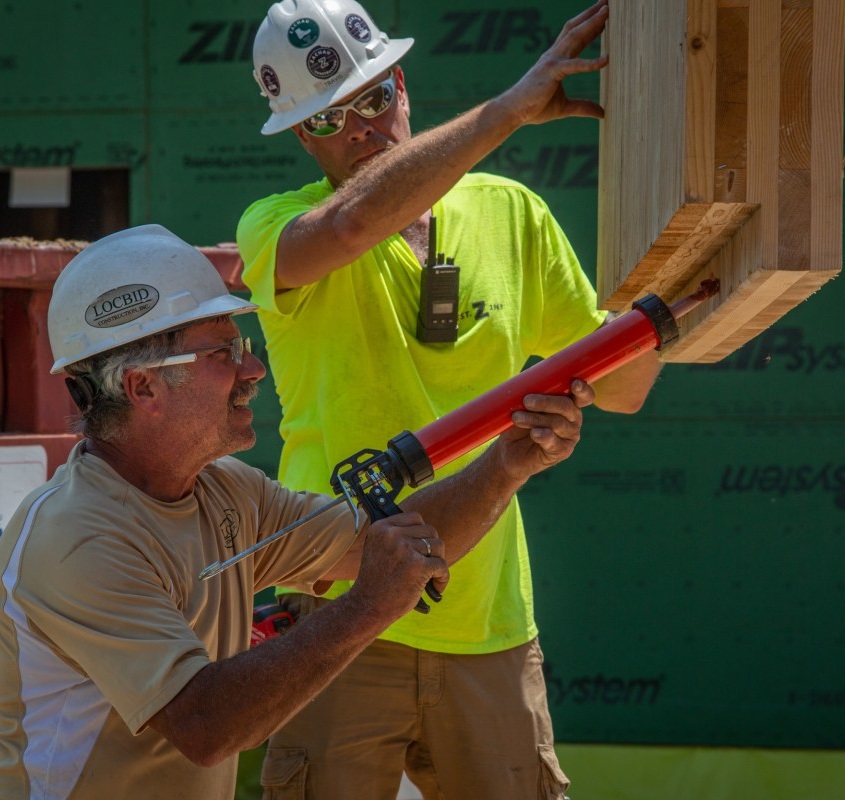 PORTLAND, Maine — Avesta Housing's new, affordable, 40-apartment project going up on Brighton Avenue is the first building in Maine to feature stairwells and an elevator tower made from cross laminated timber. The high tech, eco-friendly structural material is cheaper and easier to install than the traditional concrete and steel it replaces.

However, the material had to be hauled all the way from the closest manufacturing plant, in Montana, at a cost of $40,000. If Maine had its own cross laminated timber factory, the nonprofit housing developer could cut most of the shipping costs and the savings would help Avesta create more affordable housing at a time when its waiting list is already over 3,000 names long.

"There is a limited amount of funding available to help finance the construction of affordable homes, so the more we are able to reduce costs on any one project — which have been skyrocketing because of Maine's construction labor force shortage — the more funds will be available to build another," said Greg Payne, Avesta's development officer.
https://www.avestahousing.org/wp-content/uploads/2020/07/zachau.jpg
800
1200
Bangor Daily News
/wp-content/uploads/2017/01/logo.png
Bangor Daily News
2020-07-07 10:33:56
2021-03-11 10:08:05
A Maine-based cross laminated timber factory could mean more affordable housing