At each of our properties, Avesta Housing strives to create an environment that serves the needs of its residents and the neighborhood in which they live. This includes providing activities and amenities that promote physical activity, team bonding and community good will.
Two of our communities, Hyacinth Place and Steeple Square in Westbrook, Maine, have more than 100 youths ages 6 to 18. The properties share a park that is used for communal gatherings, gardening, and recreational activities. We were alerted to the need for a basketball court in the park through an annual needs assessment, as the nearest one was located a mile and a half away and required children to walk across a major commuter road.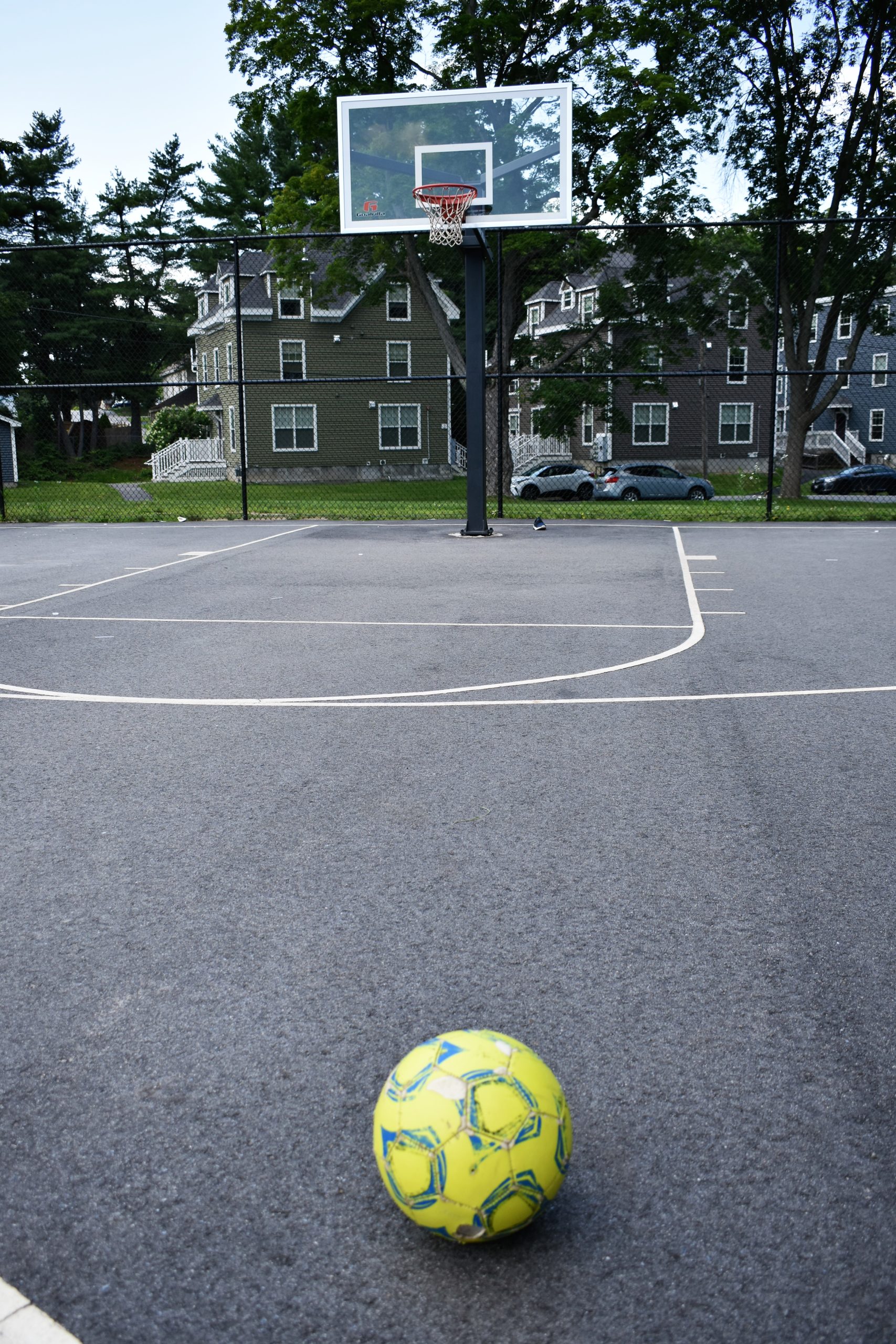 "Getting kids outside and engaged in outdoor activity is an essential component of a healthy, safe community," said Marguerite Walz, resident service coordinator for Hyacinth House and Steeple Square. "When they are idle, they tend to cause more trouble, so we are always looking for ways to keep them busy and give them structured activity."
To make the basketball court a reality, Avesta worked closely with members of the community and received a matching grant from the Cornelia Warren Community Association, a nearly 100-year-old organization dedicated to benefiting the citizens of Westbrook. Construction on the fenced, regulation-sized court was completed in summer 2019, and we marked the occasion with a grand opening barbecue.
Today, the basketball court is used not just by residents of Hyacinth Place and Steeple Square, but by people from throughout the neighborhood — an example of how Avesta Housing strives to improve the communities in which our properties are located.