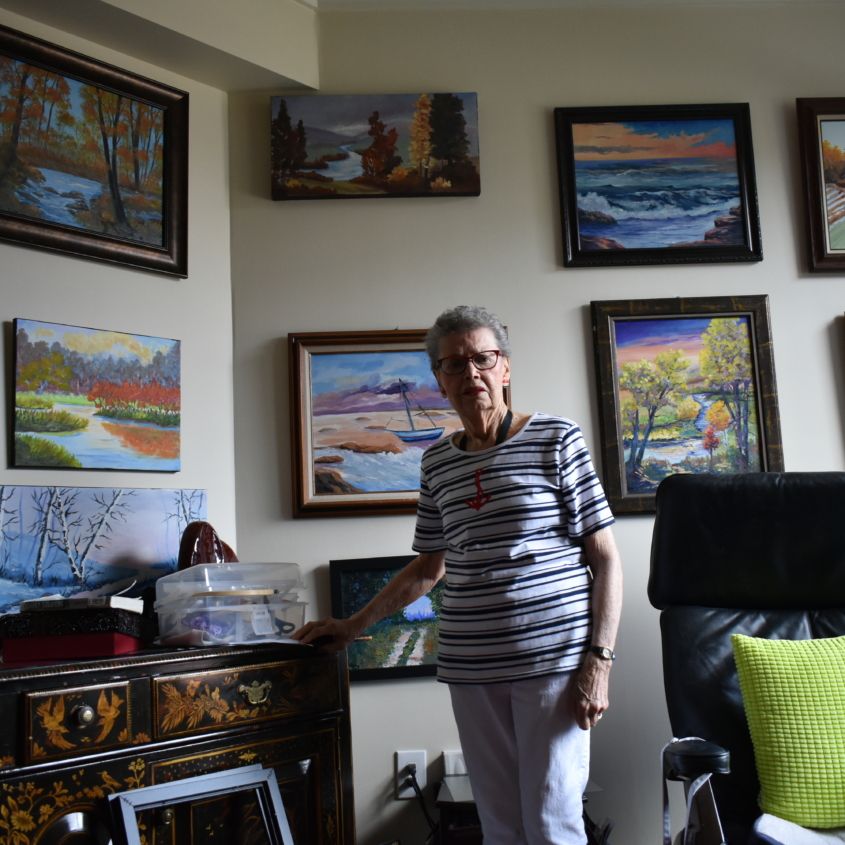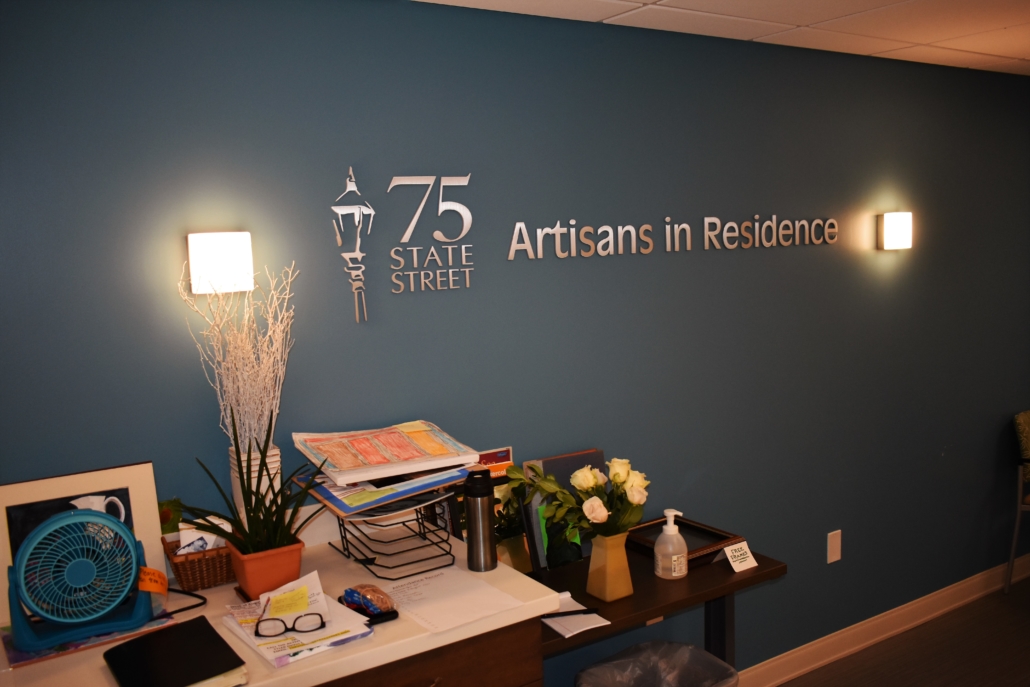 When Nancy Chadbourne was a child growing up in Bristol, Maine, her mother told her she could expect to be one of three things: a nurse, a teacher, or a secretary.
"Boy, you don't know your daughter," she thought.
From a young age, Nancy craved adventure. Unfortunately, the times weren't favorable for women seeking adventure. She tried unsuccessfully to join the Army, and roles for women in the workplace were extremely limited. So she did what was expected of her: She married and raised four children.
When the marriage ended more than a decade later, she saw an opportunity to forge a new path and began a long, successful career as a real estate agent in the Boston area. And when she retired, she spent some time traveling the country in an RV.
One day, while walking around a mall in Florida, Nancy noticed an ad for an oil painting class. Although she had already been painting by this time (like many, she had been inspired by the popular TV show "The Joy of Painting" with Bob Ross), she had received no formal training. She thought she would give the class a go, because… well, why not?
That was 25 years ago. Today, Nancy is an accomplished artist who can paint a new piece from start to finish in just a couple of hours. From a small worktable next to her bed in her apartment at 75 State Street, she creates with her brushes, palette knives, and sponges every two to three days. She is so prolific, she gives most of the pieces to family members and friends.
"People can accomplish an awful lot if they want to," she said recently in her living room, which is decorated from ceiling to floor with her work. "But they have to WANT to."
Nancy eventually began teaching art as well as creating it, and when she returned to live at 75 State Street in October (she lived there for about two years before a brief period in Connecticut), she was asked to be part of 75 State Street's Artisans in Residence program. Trained artists living at the assisted living community teach their craft to other residents in a space designed specifically for this purpose and equipped with art tables and supplies.
The program began four years ago, said activities assistant Ann Jolda, when 75 State Street held an art show of paintings created by residents. The show was so well received, residents requested a formal program through which they could hone their talents. Activities staff manage the program, which includes scheduling classes, organizing supplies and work spaces, and assisting art instructors as needed.
Nancy currently shares teaching duties with sketch artist Lois Chazuad. Some days have open art sessions, during which residents create free-form or practice their lessons from a previous class. Their work is displayed on the walls at 75 State Street and in local galleries; artists receive all proceeds from the work that sells.
The classes do more than teach artistic skills, Ann said: They exercise cognitive abilities, increase self-confidence, and promote camaraderie. Some residents attend the classes just to watch or visit with their friends. "They're forming a community, which is what we want them to do," she said.
For some, the classes awaken a latent ability they didn't know they had. Barry Smith, 84, took his first art class at 75 State Street in 2015. Now he creates landscape paintings for postcards that are sold by Renys, a chain of Maine department stores.
"I never picked up a paint brush until I moved to 75 State Street," he said.
For Nancy, seeing residents like Barry discover their talents is one of the most enjoyable aspects of teaching in the artisans in residence program. Everyone has it in them to be an artist, she said ­— it just takes determination, persistence, and a lot of practice.
"I really enjoy the reactions of people when they see what they've created," she said. "Just seeing them happy and content with what they've done makes it worthwhile."
https://www.avestahousing.org/wp-content/uploads/2021/09/DSC_0159-scaled.jpg
1707
2560
Rod Harmon
/wp-content/uploads/2017/01/logo.png
Rod Harmon
2021-09-13 10:49:24
2021-09-13 10:53:48
Artisans in Residence program unlocks talent at 75 State Street