Caring for older adults wasn't Julie Martin's first career choice. In fact, she didn't start until she was in her 50s.
But now she couldn't imagine not doing it.
"There are some life lessons to be learned from the elderly," she said.
Julie, 58, grew up on a farm in Gray, and now manages her own 150-acre farm in Gorham. After getting a degree in animal science, she landed a job immediately after college with a veterinarian who specialized in on-site embryonic transfer in cattle. When the vet retired almost 30 years later, she found herself at a career impasse.
She remembered a nearby housing development where she would take her 4-H students to visit: Inn at Village Square, an assisted living facility under the Avesta Housing umbrella. And she remembered how much she and the children loved interacting with the residents.
"I thought, 'It's a cute little place, and it's only 2 miles from home. I think I'll check it out,'" she said. "I didn't really know what I was getting into."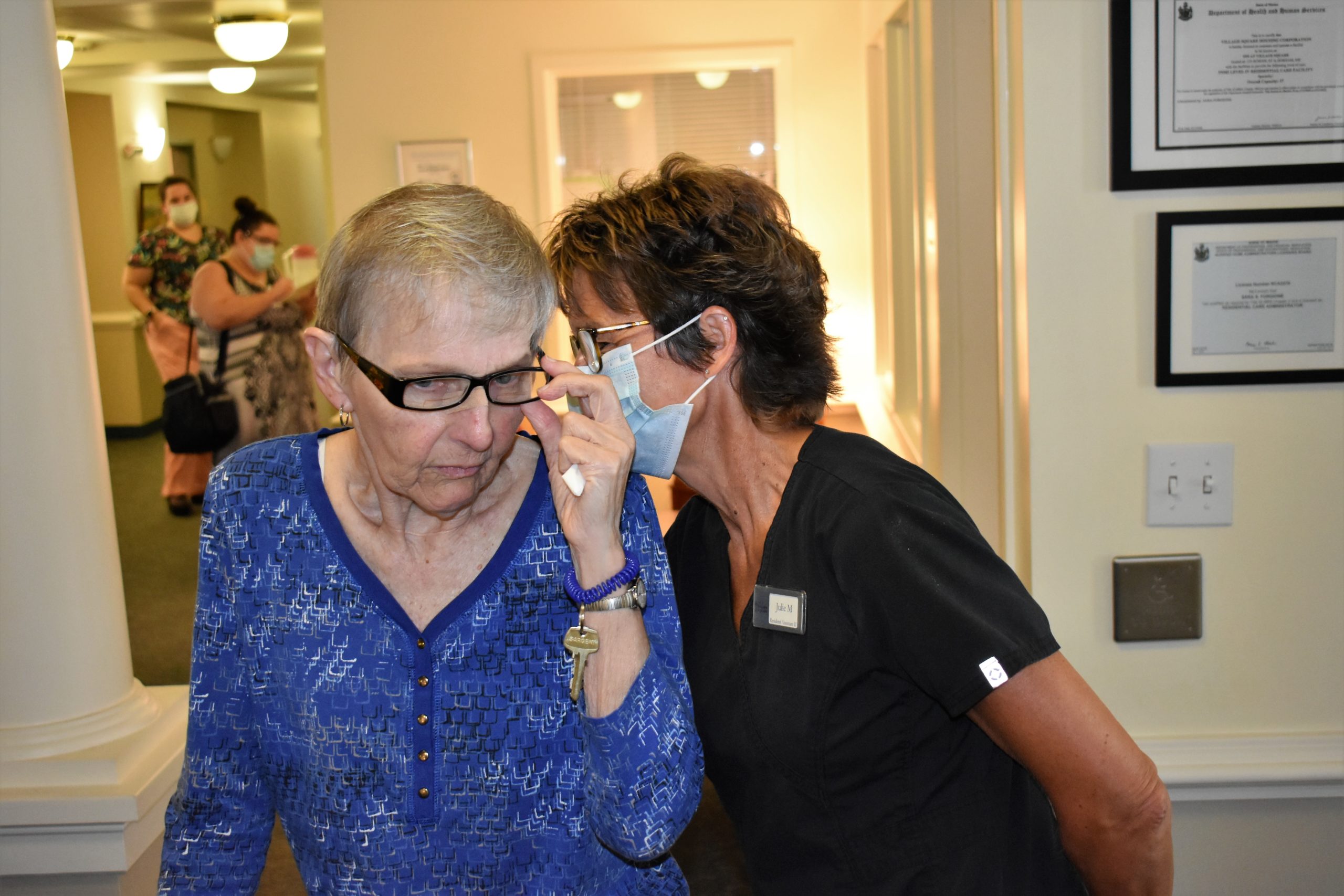 Julie quickly realized that she had much to learn. She took classes to become a personal support specialist, then became a certified residential medication aide. But she felt she still didn't have the skills necessary to care for residents like she wanted, so she became a certified nursing assistant.
Today, Julie is a resident assistant at Inn at Village Square. Her main duties are delivering medication, providing direct care, and helping residents with activities of daily life, such as helping them get to the dining room at mealtimes. But there are other duties as well, such as helping the activities director organize events like socials, holiday dinners, and off-site visits.
One of her favorite things about the job is simply talking to residents. She's found that many of them grew up on farms themselves, which makes it easy to form connections. About three years ago, she began taking residents on visits to her farm, where they can pet the animals, tour the land, and watch the sunset over the horizon. They now lovingly refer to her as "Farmer Julie."
"They share their stories, I share my story, and it's just a lot of fun," she said. "I guess I've always been a people person, and I just didn't know it."
To be a resident assistant, one must be a people person, she said — someone who has a lot of patience and empathy in addition to the required professional skills. Someone who is willing to work with a team.
Someone who isn't afraid to try new experiences.
"I learn new things every day," she said, "and I'm open to learning new things every day."