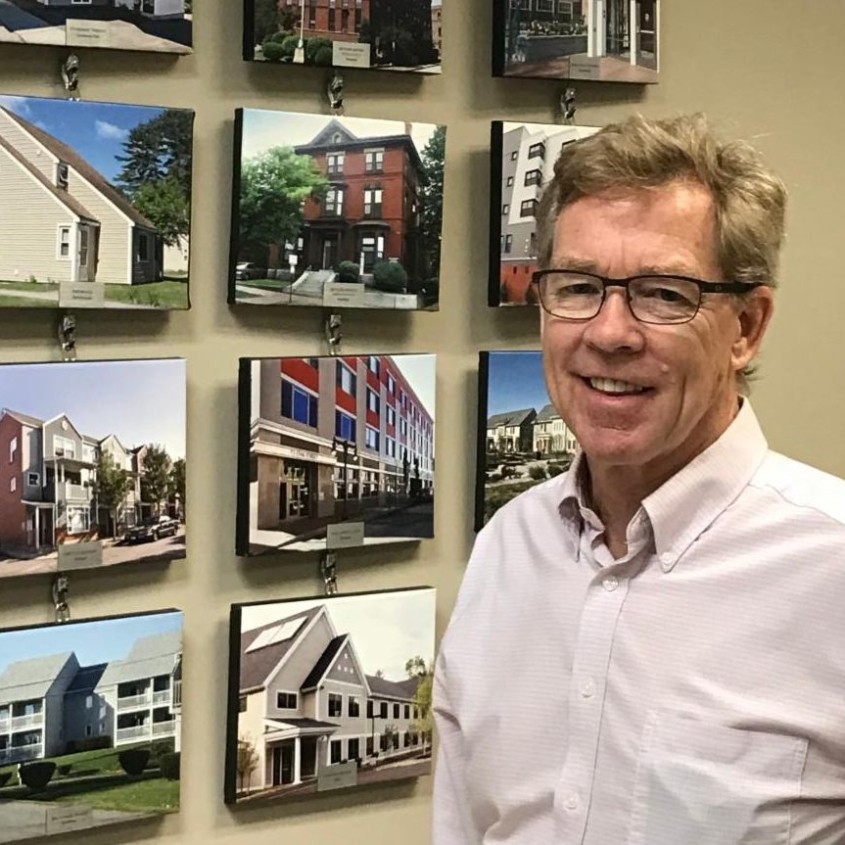 Avesta Housing has received a $75,000 grant from the Five Together Foundation to address the affordable housing crisis in the state.
Established in 2005, the Five Together Foundation supports initiatives in youth leadership and development, services to families in need, and preservation of American democracy. The grant will provide Avesta with the means to cover pre-development costs such as land identification and acquisition, feasibility and site assessment, and schematic design for four affordable housing properties in Maine. When completed, these properties will add an additional 200 affordable homes to Avesta's portfolio and house 350 to 400 people.
"Affordable housing doesn't spring up overnight," said Avesta President and CEO Dana Totman. "There are many things that have to happen before the first shovelful of dirt is moved, and all of them demand considerable time and resources. This grant will help us do the preparation work necessary to move forward to the construction phase."
Avesta Housing has been a leader in providing safe, quality, affordable housing for almost 50 years. In those five decades, the need for affordable housing has never been greater than right now.
The record-breaking real estate market has severely depleted the housing stock for both home buyers and renters, and what remains is out of reach for people of low to moderate income. Many who were on the verge of being unhoused before the COVID-19 pandemic are now without homes or are perilously close to the brink.
"We had an affordable housing problem before the pandemic," Totman said. "The pandemic has thrown gasoline on the fire."
Avesta Housing has more than 3,000 affordable housing units, and more than 600 units are in the pre-development or construction stages. But it's still not enough to meet the need. The number of inquiries for affordable housing with Avesta is almost 7 times greater than the number of available units. The Five Together grant will help provide Avesta with additional resources to address that need.
https://www.avestahousing.org/wp-content/uploads/2021/10/Dana-with-property-photos-2021.jpg
863
900
Rod Harmon
/wp-content/uploads/2017/01/logo.png
Rod Harmon
2021-11-19 16:25:52
2021-11-19 16:46:38
Avesta receives $75K grant for affordable housing pre-development