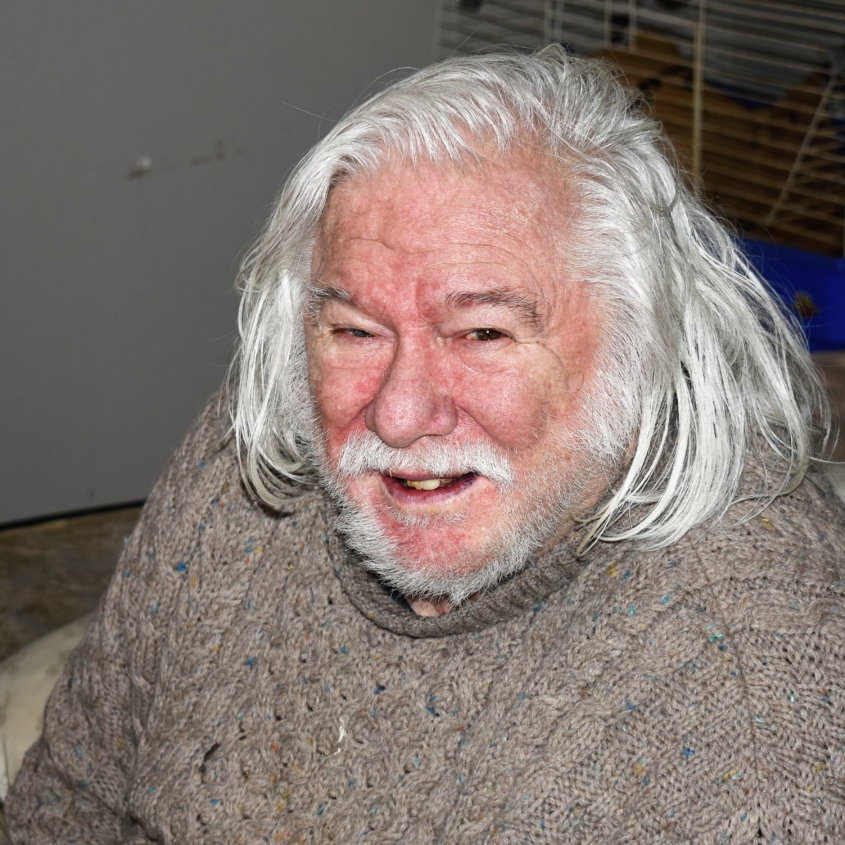 SCARBOROUGH, Maine — Jeffrey Phillips lives by himself in a studio apartment at Southgate, an Avesta Housing affordable housing community in Scarborough. He suffers from a lower-back injury suffered while working at a dairy farm that limits his mobility. Everyday housekeeping tasks are difficult—and when housekeeping is difficult, it often doesn't get done. It wasn't long before Phillips found himself overwhelmed.
Then he was connected to a local cleaning service contracted by Avesta Housing. A worker came to his apartment and spent seven hours cleaning and whittling down the accumulated trash. His apartment still needs work, but it's much better than it was, and it didn't cost Phillips anything.
"It was really bad until she came over," said Phillips, 74. "She did a really remarkable job, and I am very grateful."
The housekeeping support is the result of a pilot program established by Avesta last year to help residents ages 55 and older who are medically compromised and need help maintaining their homes. The program, which is only available to Avesta Housing residents, is funded by a microgrant from the Silver Hearth Fund, a three-year fundraising campaign created to provide services to older residents. There are currently nine households receiving assistance, and there are 15 more on the waiting list.
"They're good residents, they just can't physically maintain their homes because of medical reasons," said Marguerite Walz, a resident service coordinator in Westbrook, who is overseeing the program. "With that population, there is a lot of hesitancy and resistance toward this kind of service, so we tried to identify residents who were willing to get help. And surprisingly, a lot of them were."
To ensure residents get the appropriate level of help, Avesta has partnered with Organize ME!, a business specializing in decluttering homes. In addition, Avesta is collaborating with Eric Grainger, who headed the Hoarding Task Force in Maine, and students from the University of New England to help with cleaning.
Walz is hopeful that additional funding can be obtained so that the program can continue.
"There is a lot of need out there, so there is a lot of excitement about this," she said.
PHOTO: Jeffrey Phillips in his apartment at Southgate in Scarborough, March 2022.
https://www.avestahousing.org/wp-content/uploads/2022/03/DSC_0252-1-scaled.jpg
1522
2560
Rod Harmon
/wp-content/uploads/2017/01/logo.png
Rod Harmon
2022-03-25 11:59:19
2022-06-17 15:14:08
Avesta pilot program provides housekeeping assistance to seniors