On June 22, Avesta Housing held a grand opening celebration of Deering Place, a new 75-unit affordable housing development located in the heart of downtown Portland in the historic Parkside neighborhood.
A mixture of affordable and market-rate units, Deering Place consists of three apartment buildings located on contiguous lots in the historic Parkside neighborhood: 63 Deering St., a new building; 61 Deering St., a renovated apartment building; and 510 Cumberland Ave., an adaptive reuse of an existing building with a new addition and enclosed parking. Construction on all three buildings utilized sustainable design practices for maximum energy efficiency.
The grand opening featured speeches by Jonathan Culley, chair of the Avesta Housing Board of Directors; Dana Totman, Avesta Housing president & CEO; and Lucas Boniva, a Deering Place resident and graduate of STRIVE U, a program by PSL Services/STRIVE aimed at teaching its students necessary skills to live independently in the community.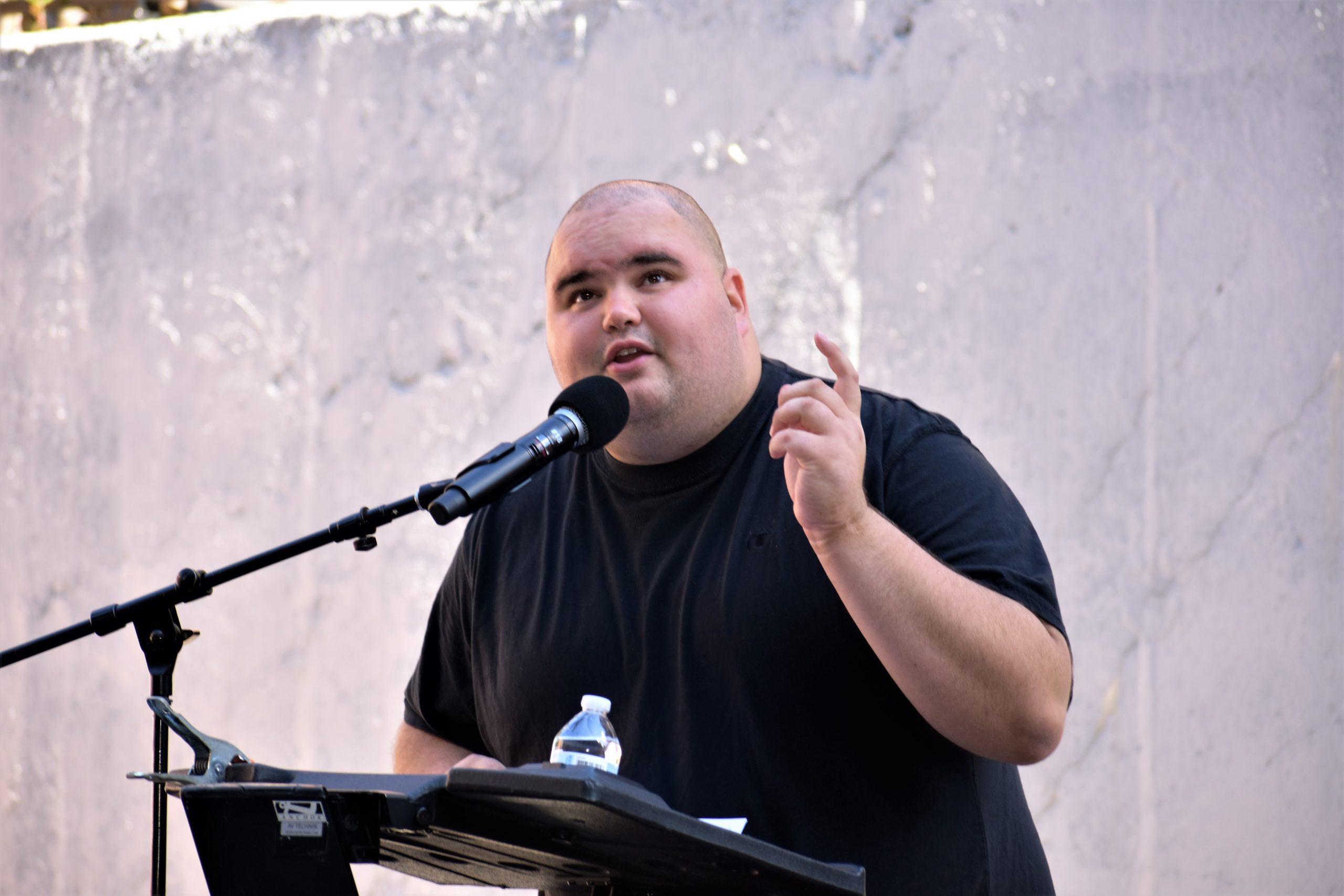 Lucas Boniva
In addition, Totman presented the Mike Yandell Award to STRIVE U, which was accepted by PSL Services/STRIVE Associate Director Pete Brown. Named for the late Mike Yandell, a former Avesta Housing board chair and the former president of Gorham Savings Bank who is remembered for his commitment to improving the community, the award is presented to an individual or organization that helps provide safe, quality affordable housing to people in Maine or New Hampshire.
Teague Morris, outreach director for U.S. Sen. Angus King (I, Maine), presented Totman, who is retiring, with an official copy of the Congressional Record for June 14, 2022, honoring Totman for his years of service in affordable housing.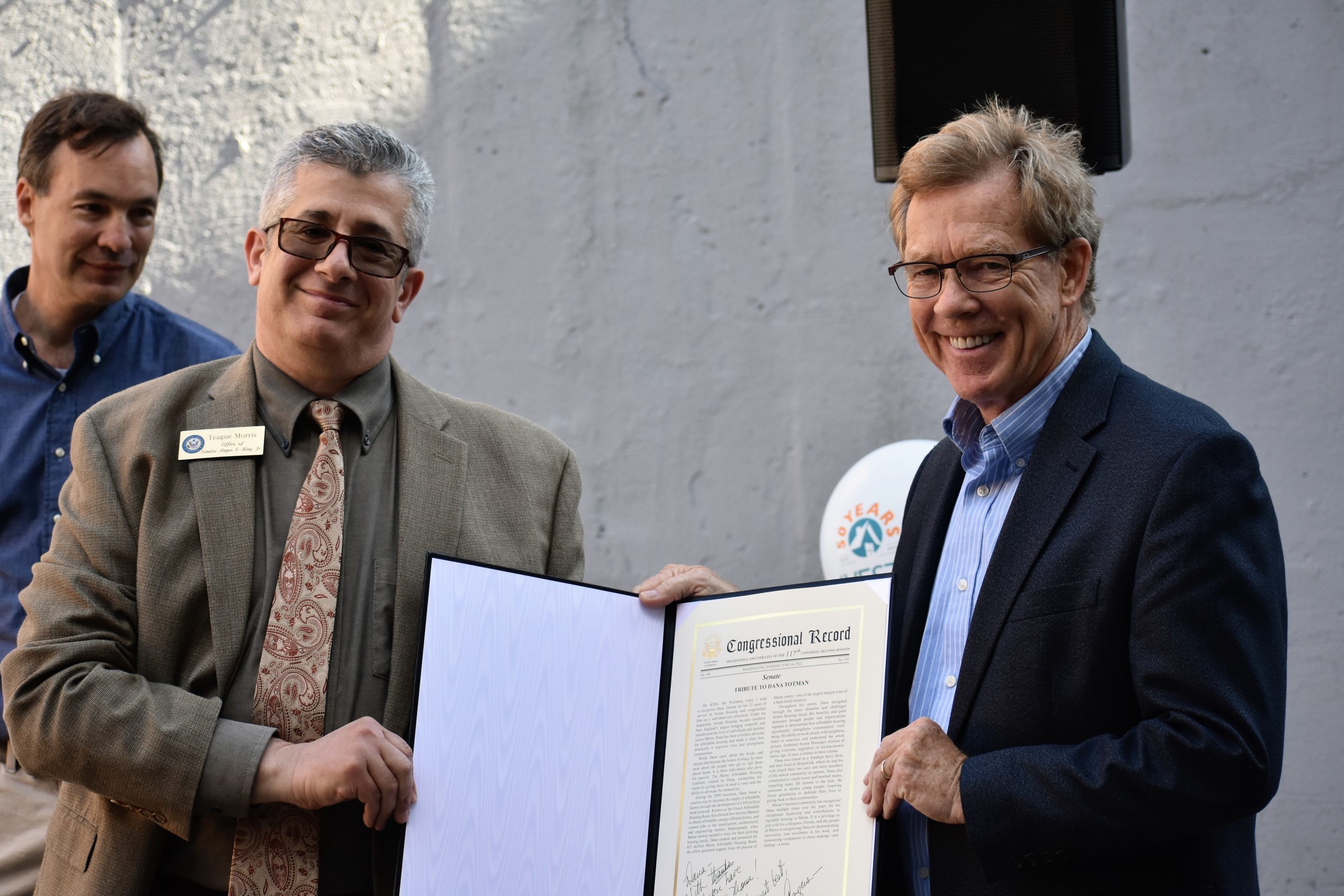 Teague Morris (left) and Dana Totman
A tour of a vacant apartment unit was provided following the presentation. Food for the grand opening was provided by Little Easy Snoballs, Tandem Bakery, and Plot Twist Pretzels.