One of the unique aspects of Deering Place, Avesta Housing's new affordable housing development in downtown Portland, is the use of art to decorate interior and exterior space. Several local artists provided work to bring Deering closer to the pulse of the community and make it a warm, welcoming home to residents.
Among the more striking pieces is a large-scale mural on the wall of the exterior parking garage. Greeting motorists as they pull into the space, the work consists of two parts: A sign that bids "welcome" in five languages and a larger sign that reads "Deering Place" with images inside the letters.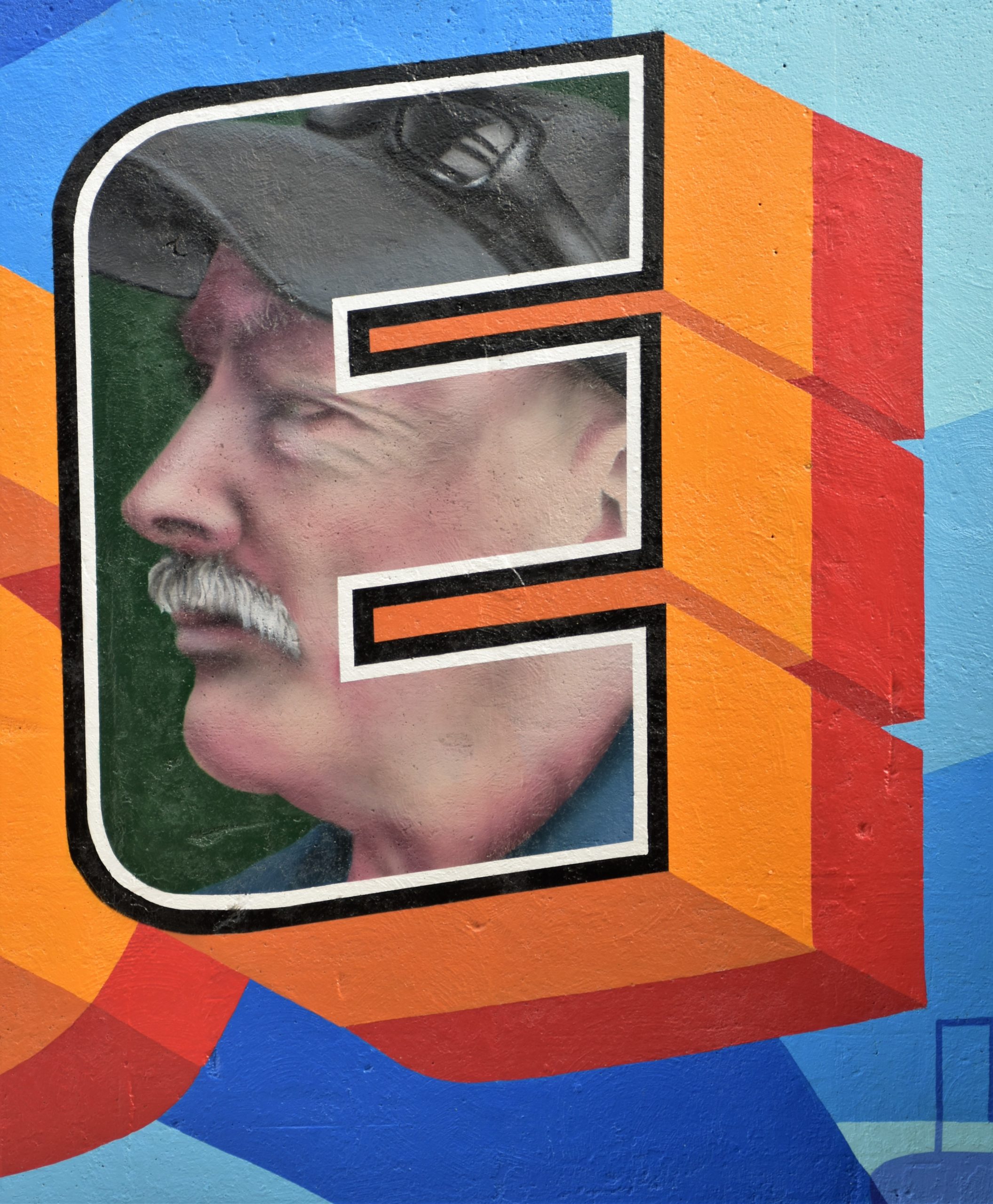 The mural is the work of Ryan Adams, who over the past decade has become one of the most in-demand artists for businesses and public spaces in Maine and elsewhere. Through his art, the Portland native tells the story of a location that is educational while aesthetically pleasing.
For the Deering Place mural, Ryan created a design that is a nod to traditional postcards with big block letters representing the advertised location. That meant not only references to Portland (Monument Square, a lobster) but references to residents' home countries (African textile patterns, a desert scene, a woman wearing a hijab).
The intent was to capture the diversity of the resident population, which includes everyone from native Mainers to recent immigrants. Residents were invited to give their input as to what the design should incorporate, and were shown sketches to ensure the depictions were accurate.
Deering Place residents and staff will recognize a familiar face in the last letter, "E": Maintenance technician Matt Lorello. Ryan was asked to paint something that depicted a traditional Mainer. He found his muse in Matt. "Once I met him, I thought, 'Oh, he's perfect!' Ryan said.
For Ryan, working at Deering Place was more than just a job. It was an honor.
"Having the chance to make something that hopefully represents the residents and their cultures or where they're from was very special to me," Ryan said. "It's not a public piece; it's just for the residents of this building. That's a layer that I don't often have."
For more information about Ryan and his art, visit his website: ryanwritesonthings.com