CONWAY, NH — Avesta Housing celebrated its first affordable housing development in Mount Washington Valley on Sept. 23 with a groundbreaking ceremony featuring development, legislative, and financial partners.
When completed, River Turn Woods will provide 156 new homes to the Conway area. The first phase, consisting of 40 new homes, is expected to be completed by summer 2023. The development is located near the Technology Village Business Resource Center on Route 16 (White Mountain Highway).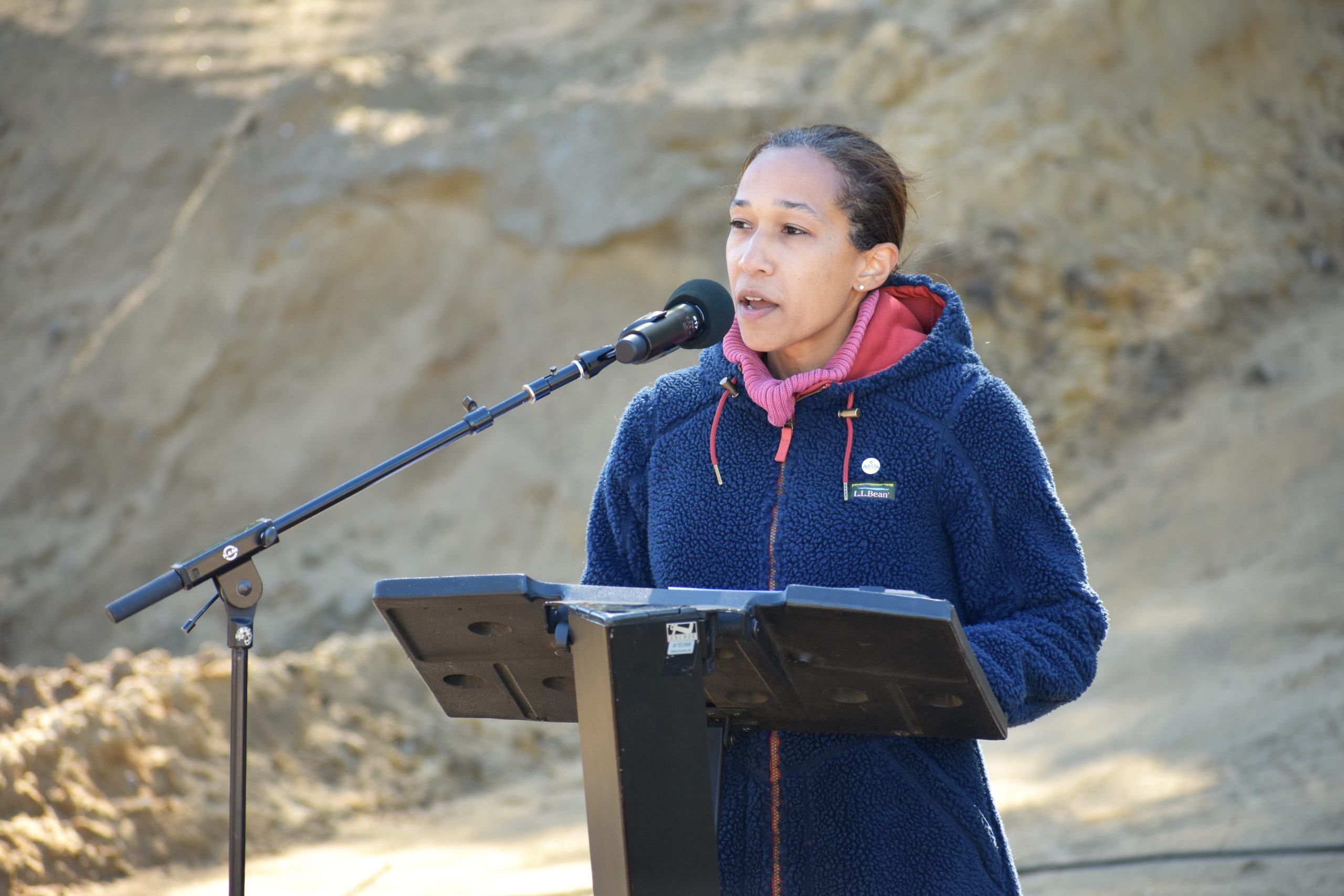 "Avesta is honored to be part of this vibrant community that holds such a rich history, and we are proud to be able to bring much-needed affordable housing to the area," said Avesta Housing President and CEO Rebecca Hatfield. "We recognize that New Hampshire and Maine are experiencing a dire and unprecedented affordable housing crisis, and we are committed to doing everything we can to address that challenge."
Also speaking at the event were Patrick Hess, Avesta Housing director of real estate development; Chuck Henderson, special assistant for policy and projects for Sen. Jeanne Shaheen; Ben Belanger, senior assistant for policy and projects for Sen. Maggie Hassan; Rob Dapice, executive director and CEO of New Hampshire Housing; Andy Dean, chair of the Mount Washington Valley Housing Coalition; and Diane Donaldson, senior vice president with Bangor Savings Bank.
In addition to those listed above, Avesta thanks the following for their support and expertise in helping to make this development and groundbreaking event a reality: Attitash Ski Resort, WNC, Federal Loan Home Bank of Boston, the New Hampshire Community Development Finance Authority, the Town of Conway, Preti Flaherty, the Mt. Washington Valley Economic Council, State Sen. Jeb Bradley, Lassel Architects, Hutter Construction Corp., and HEB Engineers Inc.
Avesta Housing is celebrating its 50th anniversary this year as a leader in affordable housing development and services. Its portfolio includes 110 affordable housing properties with a total of 3,200 apartments housing nearly 5,000 residents. River Turn Woods is one of several Avesta developments under construction that will collectively provide more than 700 new affordable homes to Maine and New Hampshire.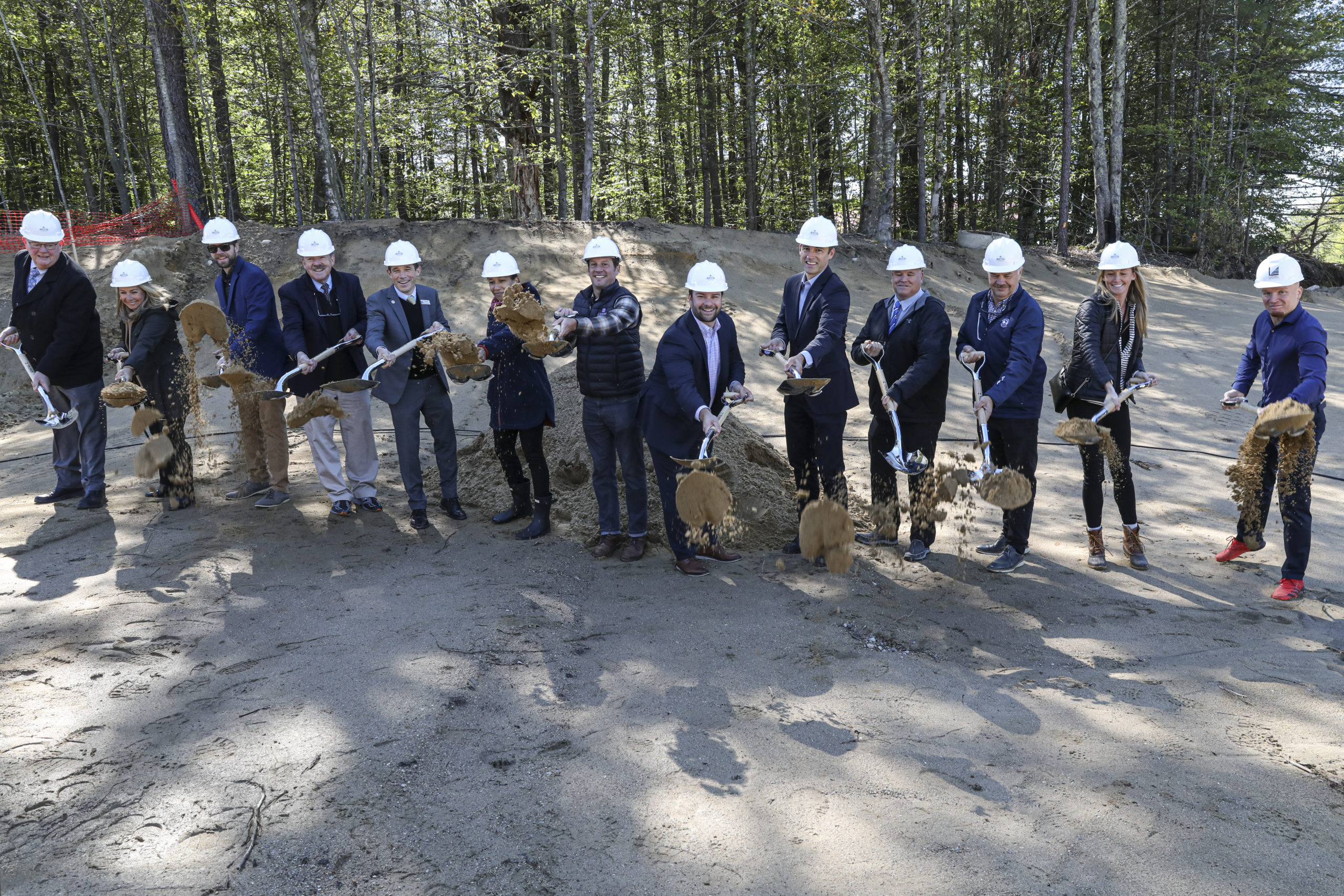 Participants celebrate the development of River Turn Woods, a new Avesta Housing affordable housing development in Conway, N.H., with a ceremonial groundbreaking. (L-R): Jay Muth, vice president of community development, Bangor Savings Bank; Diane Donaldson, senior vice president of commercial lending, Bangor Savings Bank; Ben Belanger, senior assistant for policy and projects for Sen. Maggie Hassan; Chuck Henderson, special assistant for policy and projects for Sen. Jeanne Shaheen; Rob Dapice, executive director and CEO of New Hampshire Housing; Rebecca Hatfield, president and CEO of Avesta Housing; Andy Dean, chair of the Mount Washington Valley Housing Coalition; David Ciminelli, vice president of originations, WNC & Associates; Patrick Hess, director of real estate development, Avesta Housing; John Eastman, town manager, City of Conway; Lars Traffie, president, Hutter Construction; Sarah Hourihane, principal architect, Lassel Architects; and Michal Kaleta, project manager, Lassel Architects (Photo by Cheryl Senter/New Hampshire Housing)