All Avesta residents who are enrolling in a post-secondary program within the next 12 months are eligible to apply for a $1,000 scholarship. Eligible programs include college, graduate school, trade school, and certificate programs.
If English is not your first language and you prefer to write your responses in your first language, please do so. We accept applications in all languages!
Application deadline is May 8, 2023. Selection of scholarship awardees will be made at the discretion of Avesta Housing. Winners will be notified by May 19, 2023. Scholarships in the amount of $1,000 (not to exceed tuition and essential class supplies) will be paid directly to the educational institution. Applications of students currently enrolled in post-secondary programs are welcome.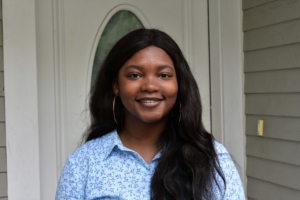 Johan Sifa of Portland, an international business major at Champlain College, was one of three recipients of the 2022 Avesta Housing Scholarship.
All applications are due May 8, 2023!
Email your application to us:
Send your application to:
Avesta Housing
307 Cumberland Avenue
Portland, ME 04101
Hand deliver your application to your:
Property Manager
or
Resident Service Coordinator